Commnia Transmittals from the Inbox is one of two methods used to send documents.
Click here to learn more about our second method, The Transmittal Grid.
1. Navigate to New Transmittal Email
Login to your Commnia account and select your project.
From the main menu, select Inbox.
To create a new email, click on the New icon.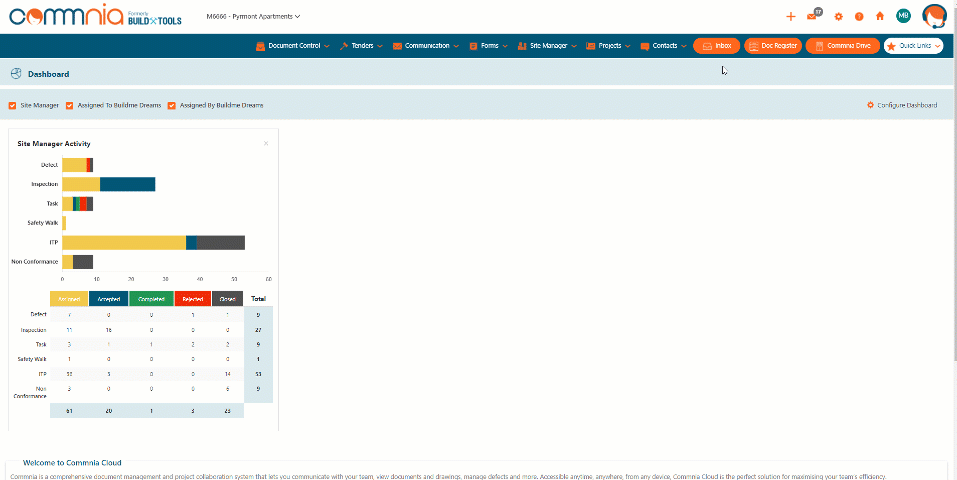 Alternatively, Navigate via Quick Adds + and select Document Transmittal.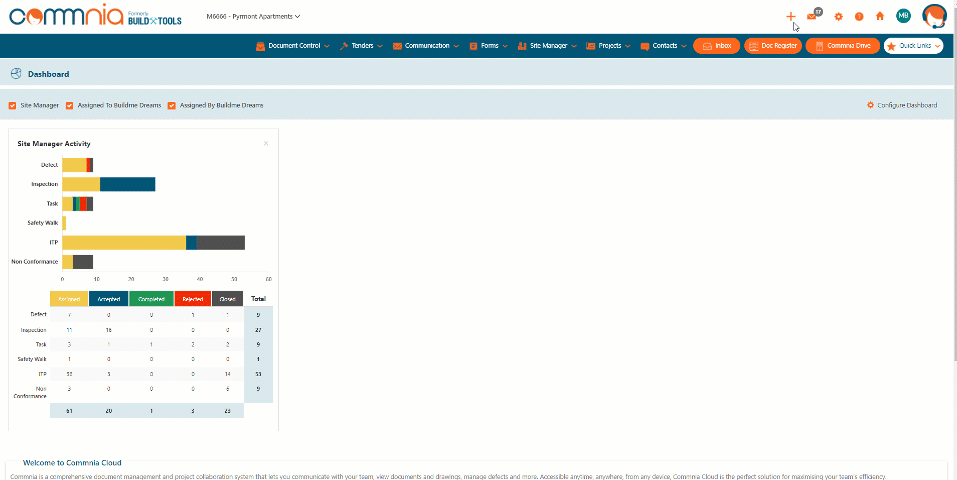 2. Select Document Category/Folder
If you would like to change the category, select the document category from the drop-down list, or type in the search box to find what you need quickly. The email form will change depending on which document category you select, for example, a Delay Notice will include delay duration and steps taken to minimise the delay.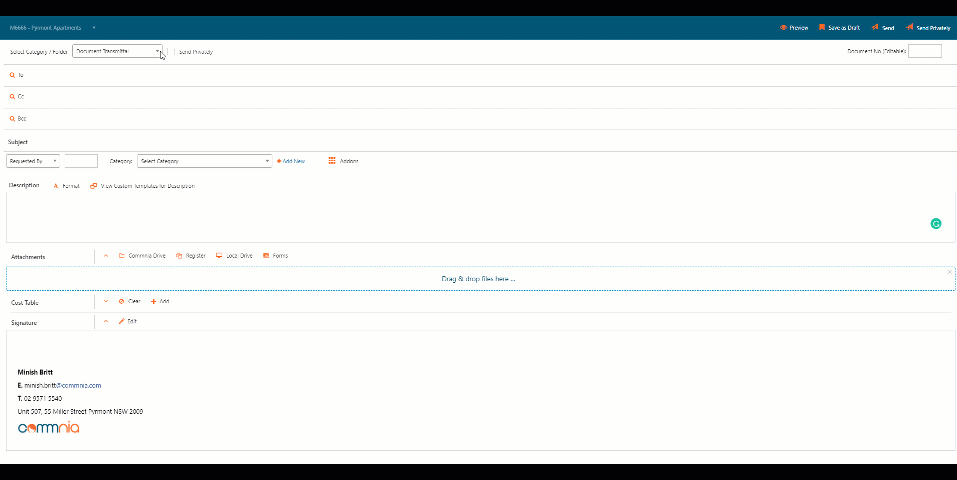 3. Add Recipients
Start typing the name of the contact in the To section to display a list of users from the project contact list.
Alternatively, you can click on the To, CC or BCC button to display the full global contact list.
You can Filter Contacts by Job or any of the options in the Search box.
You can also filter the list by typing a Keyword, Name or Company.
Select your contacts by clicking on the checkbox next to the names of the contacts.

If a contact is not already a part of Commnia, you are able to add them by clicking on the Create New Contact icon.
Once you have made a selection click Add Recipients.