How to Add Authorisation Templates to the Inbox email
Purpose
You may set up the email's authorisation section as a standard preamble so it will generate the information on future emails, for example, EOT and other claims.
Consideration

The Template setup must be complete by a Commnia Administrator
Steps

1. Create Template
On the far right, click the cog and it will take you to control panel.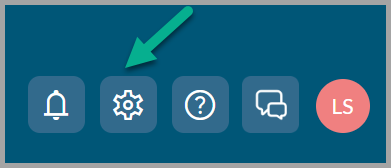 Click
Inbox
and select
Custom Templates
.

Enter the Inbox Category and Topic Name and Description and click
Save
.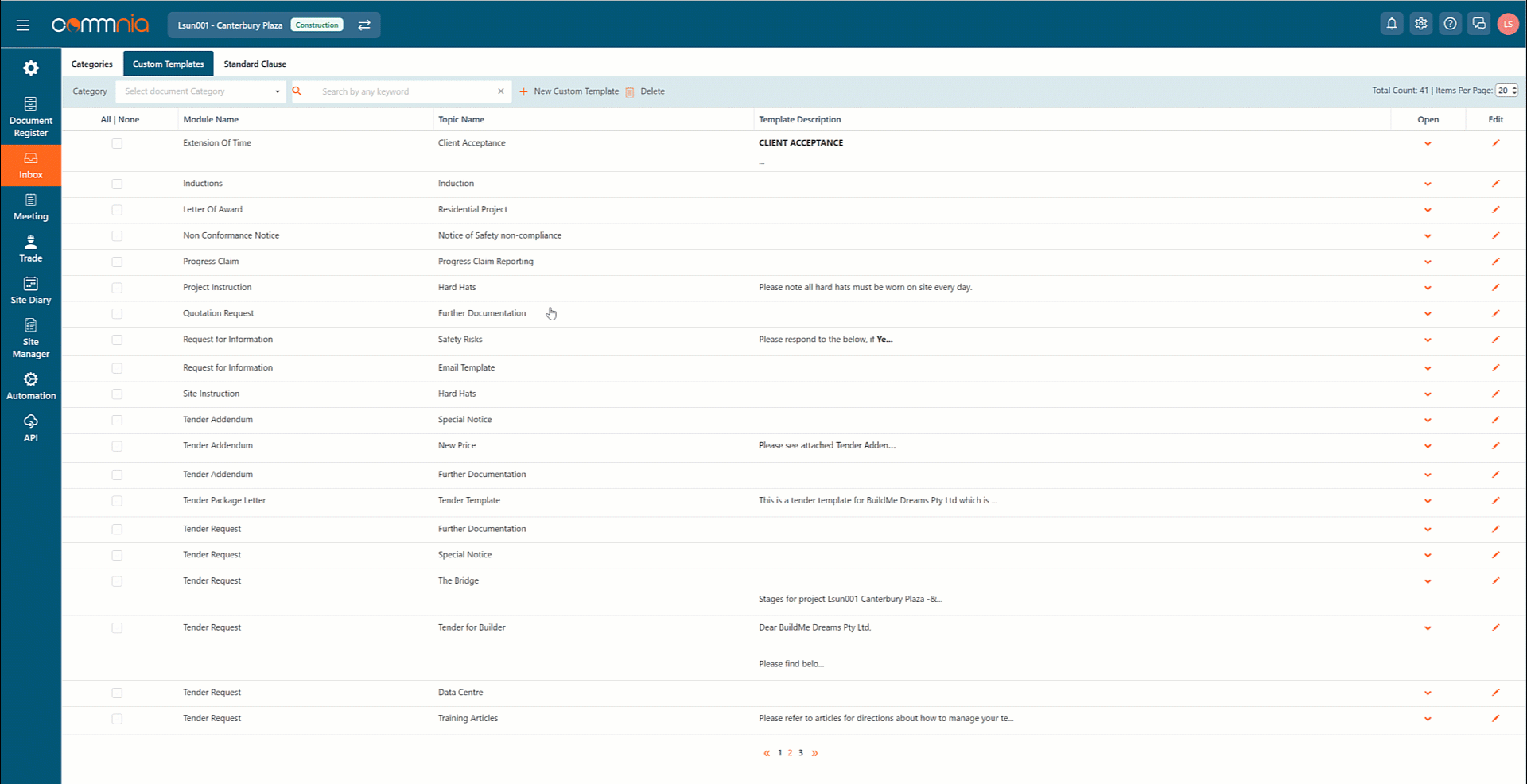 2. Apply Custom Template to an Extension of Time
Create a new email

Select

Delay Notice

from the category list

From the Addons menu, select

Authorisation




Click on

View Custom Template for Description

to view the template we created above

Select by clicking on the checkbox and

Add.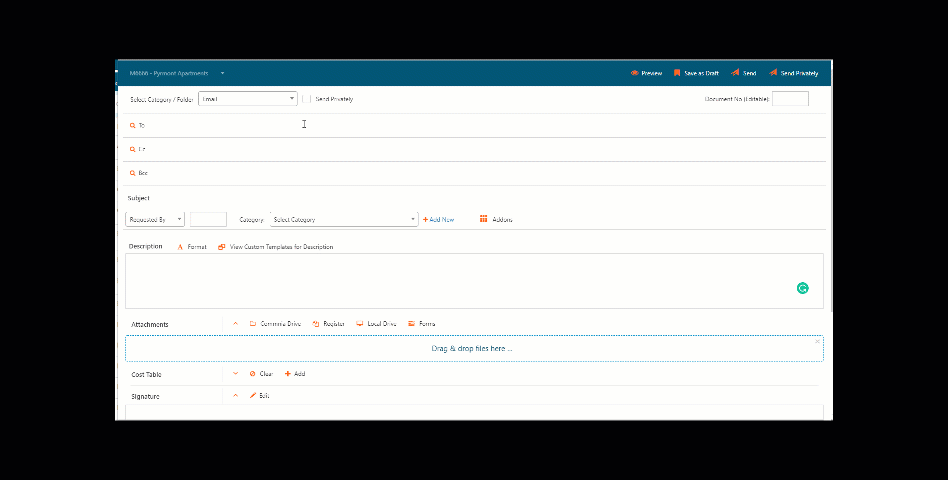 Related Articles

Inbox | Create New Email

Purpose Inbox allows users to conveniently access and review all email communications sent by any contact associated with your company. Moreover, when creating an email within Commnia, any responses received externally will be automatically linked ...

How to Resend Email to All or Certain Recipients

There are several reasons to resend an email, a message may bounce back to you as undeliverable or if a recipient has lost your email. You may need to resend the email to all or only certain recipients. Commnia allows you to work your way with an ...

Create Custom Email Templates

Purpose Commnia lets you create custom templates for your description in emails saving you time writing generic or standard messages. Each Custom Template is associated with a Document Category. Consideration Only Administrators can create and edit ...

Create New Inbox Category (Folder)

Commnia Inbox shows all emails received and sent by any contact from your company. Every email message is classified under a document category to make it easier to find important project information as per the below example. 1. Access Inbox ...

Commnia Inbox Privacy Settings

In Commnia you can set different privacy levels to your email. You can send outgoing emails as normal, private, confidential or private confidential. Please Note: In Comnnia, each Inbox Category or topic, can have different settings, to learn more ...