How to Add Authorisation Templates to the Inbox email
You may set up the email's authorisation section as a standard preamble so it will generate the information on future emails, for example, EOT and other claims.
1. Create Template
From the Communication, menu select, Category Templates.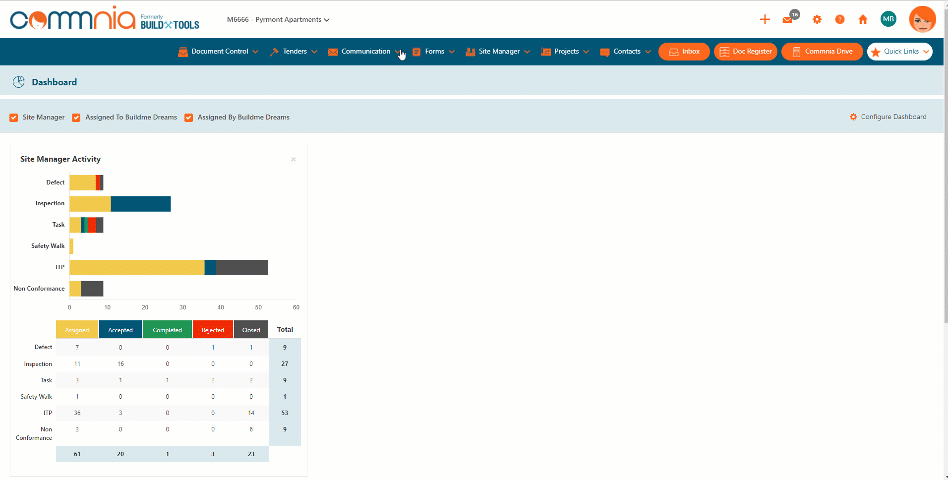 Enter the Inbox Category and Topic Name and Description and click
Save
.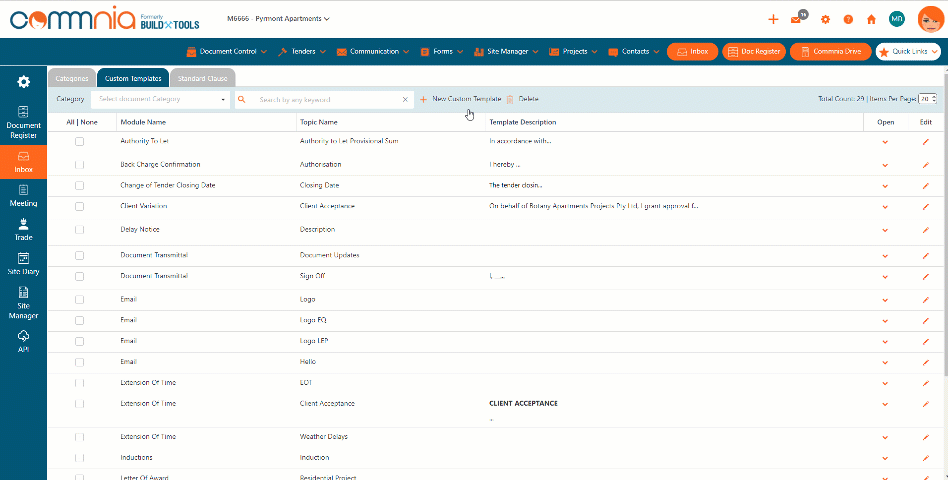 2. Apply Custom Template to an Extension of Time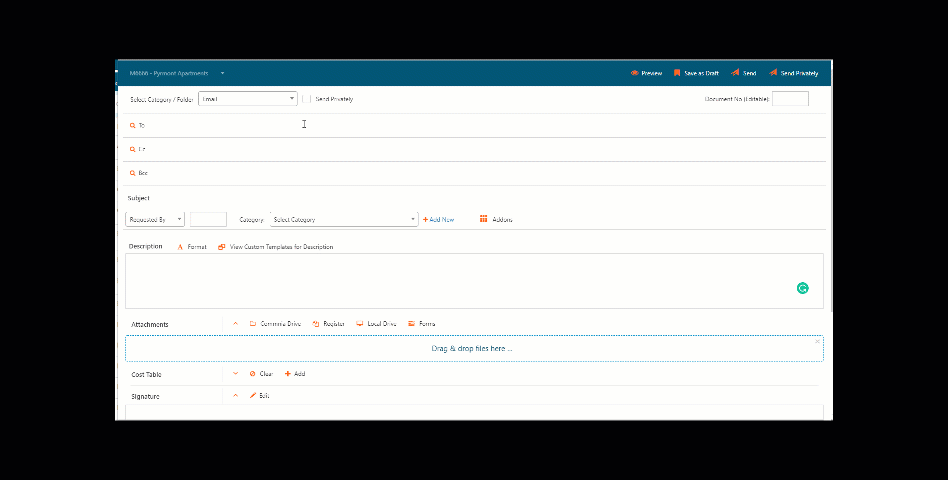 Related Articles

Create Custom Inbox Description Templates

Commnia lets you create custom templates for your description in emails saving you time writing generic or standard messages. Each Custom Template is associated with a Document Category. 1. Navigate to Inbox Templates To edit or create Inbox custom ...

Create New Inbox Category (Folder)

Commnia Inbox shows all emails received and sent by any contact from your company. Every email message is classified under a document category to make it easier to find important project information as per the below example. 1. Access Inbox ...

Overview of Inbox Categories

The Document Categories Configuration is where you create and manage the document categories in Inbox. 1. Access Inbox Categories From the main menu click Communication from the drop-down list, click on Inbox Categories (Folders). 2. Overview of ...

History of Documents Sent by Email

History of Documents Sent by Email is a simplified version of Commnia's Inbox filter. You can view a complete history of all documents sent by Email via Commnia. 1. Accessing History of Documents Sent by Email From Commnia main menu, click on ...

Site Diary | Safety Incidents - Create New Category

The Safety Incidents section allows you to record notes for the day such as Accidents, Near Misses or Safety Issues. The Site Diary Configuration is where you create the site diary categories used in the Safety Incidents Tab. 1. From Commnia's main ...