1. Select Document Category/Folder
To create a new email, click on the Quick Add button and select New Email
Select the document category from the drop-down list, or type in the search box to find what you need quickly.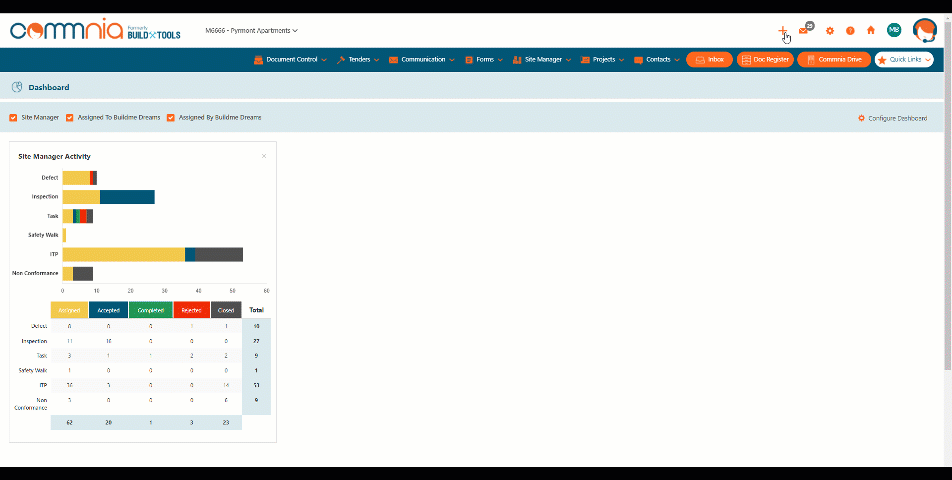 2. Add Recipients
Start typing the name of the contact to display a list of users from the project contact list. Alternatively, you can click on the To, CC or BCC button to display the full global contact list.
If a contact is not already a part of Commnia, you are able to add them by clicking on the
Create New Contact
icon.
To see how to Create New Contact - click
here
.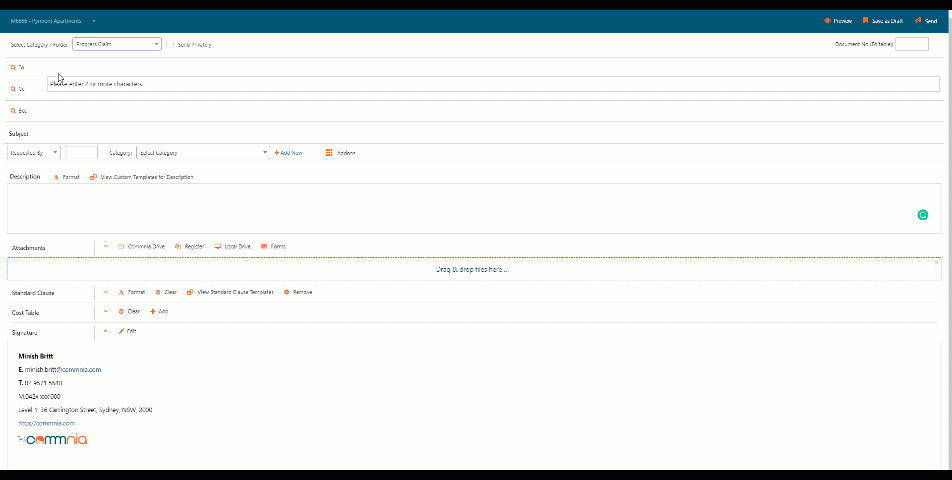 3. Enter Email Subject
Enter a subject for your new email message.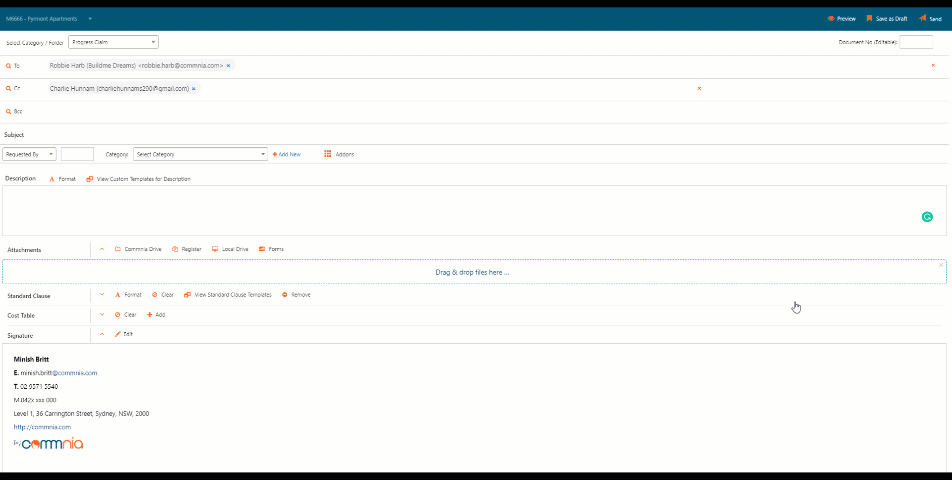 4. Complete Dynamic Fields