Commnia lets you forward defects to other users to be managed.
For example, A client creates a defect and assigns it to the builder. The builder can then forward the defect to the responsible user.

To learn more about managing defects click
here.
1. Access Defect List
From Commnia main menu, click on Site Manager and Defect List.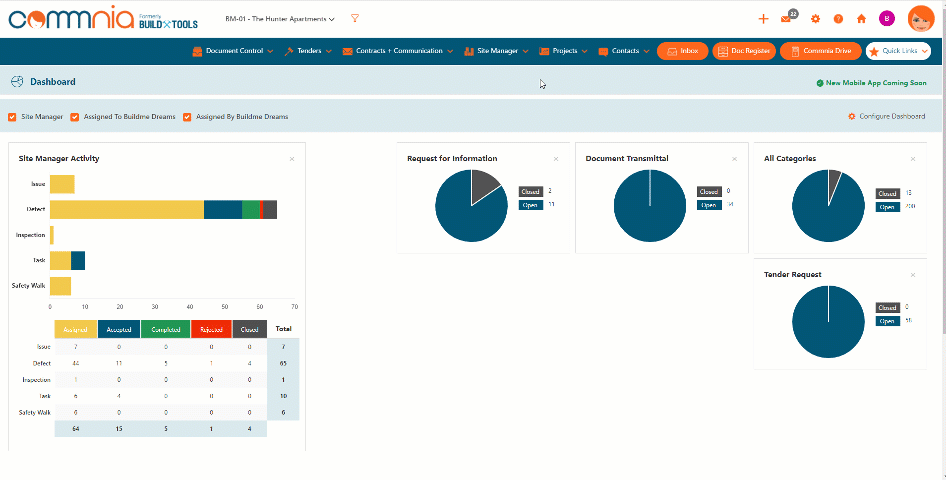 2. Select and Forward Defect
The defect list page displays all defects that have been assigned and their information.

Select the one you would like to forward by clicking on a defect from the list.