Logging into Commnia for the First Time
This article explains how to accept Commnia invitation and join a project. If you're a subcontractor, developer or consultant, you may receive an invitation from different builders. The first time you receive an invitation, you're asked to create a master password and your username will be your email address. You can use the same account to log into different builder Commnia sites.

1. Accept Commnia Invitation
An invitation to join Commnia is sent via email. Open the email and click on the Accept Invitation button.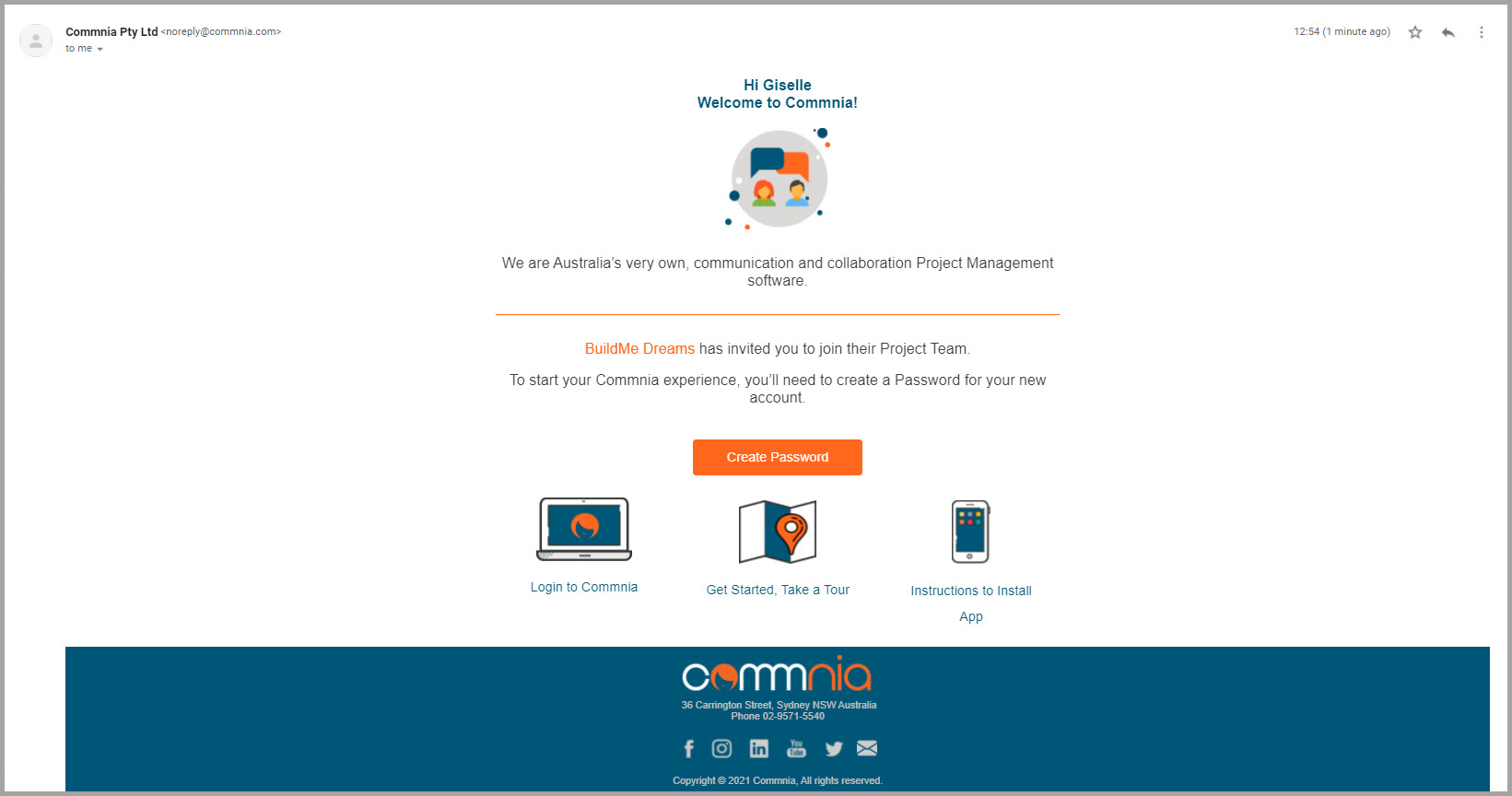 2. Create Password and Profile
Once you have accepted the invitation you will be directed to the Commnia website. You will be prompted to set up a password. From here, you can then create the rest of your profile.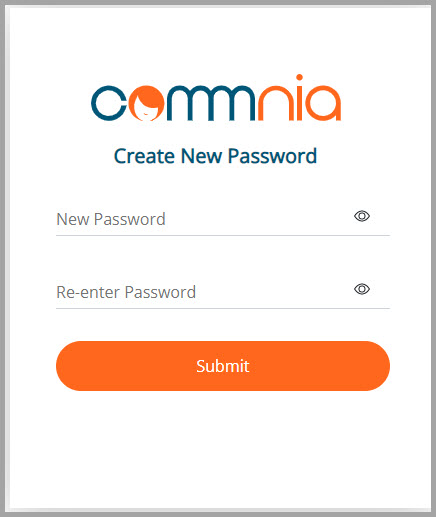 To see how to update your profile, click
here
Related Articles

Update My Commnia Profile | Personal Details

​ My Profile allows a user to view and update their personal information. Navigate to My Profile From the Commnia Login page, click on Ellipsis Button and select My Profile. A new page will open with your profile card. 1. You can add a photo or logo ...

Recover or Reset Your Password

To recover or reset your password please follow steps as per below; Step 1 To reset your password, click here and then click on Forgot Password? Step 2 Enter your email address, then click Submit. Step 3 An email will be sent to reset your password ...

Create a New Project

How to set up, maintain and add users to your projects in Commnia. Please note that this section is for the Builder and Administrator only. 1. Create a Project From the main menu, select Projects and click on Create Project. 2. Complete Project ...

Create My Project List

Commnia allows you to create My Project List which serves as a favourites list in that it works the same way as a bookmark list. You can add your most-used projects to a list for easy access. 1. Accessing the Project List From the main menu, select ...

Create Custom Inbox Description Templates

Commnia lets you create custom templates for your description in emails saving you time writing generic or standard messages. Each Custom Template is associated with a Document Category. 1. Navigate to Inbox Templates To edit or create Inbox custom ...