Update My Commnia Profile | Personal Details
My Profile allows a user to view and update their personal information.

Navigate to My Profile

From the
Commnia Login
page,
click on
Ellipsis Button and select
My Profile
.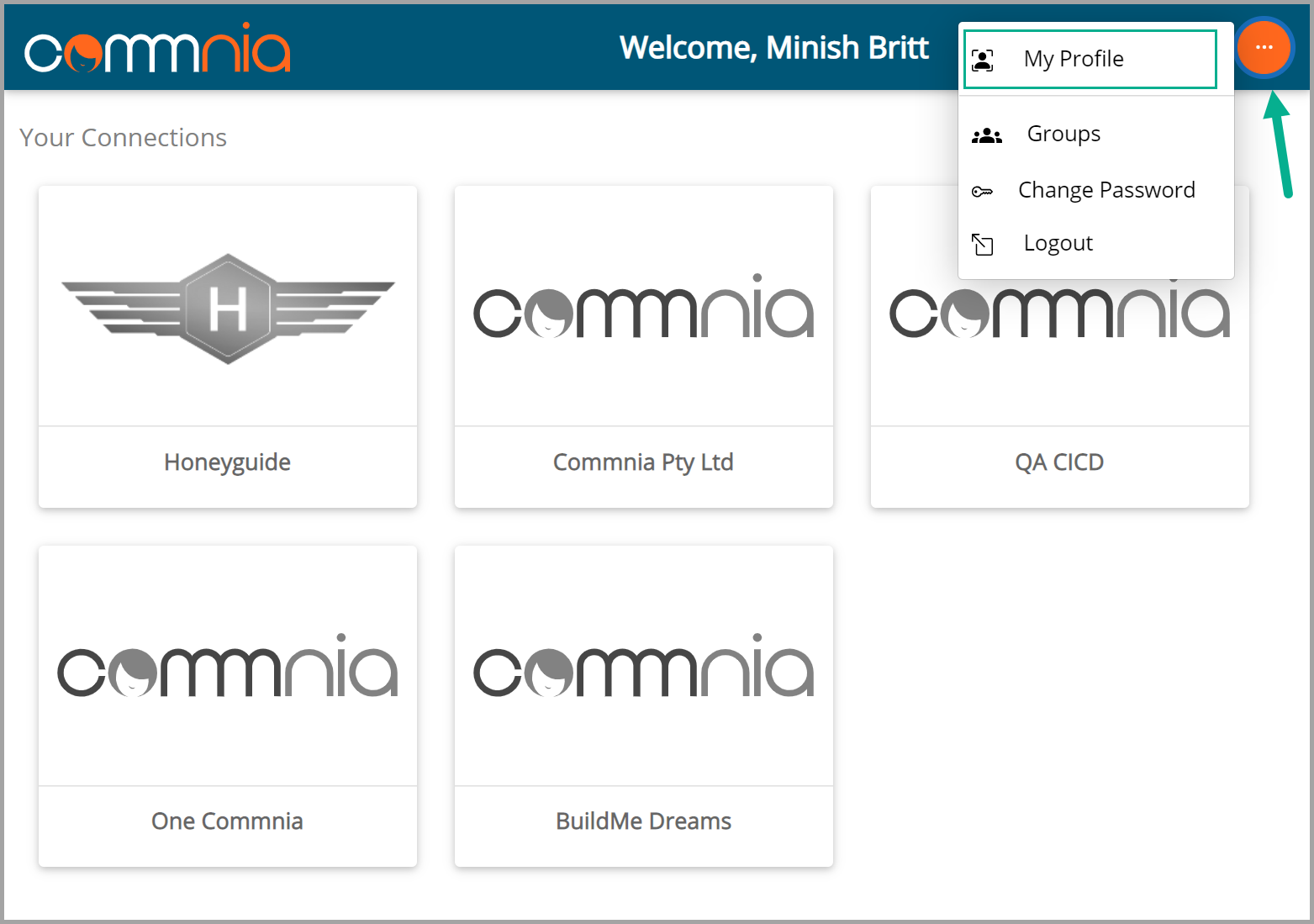 A new page will open with your profile card.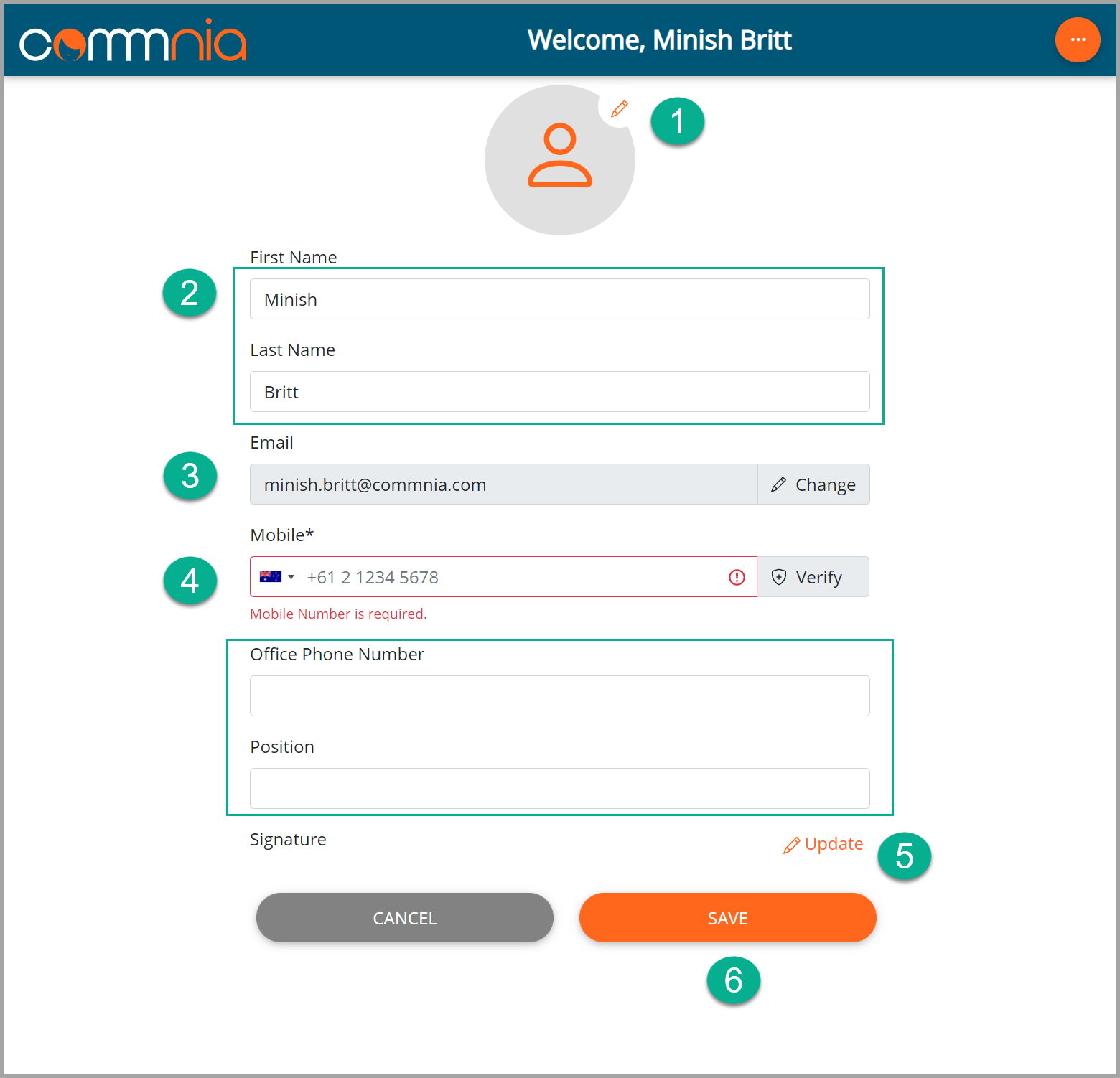 1. You can add a photo or logo to your profile by clicking on the pen icon and select an image from your device to save it as a profile picture.


2. Edit Personal Details, to edit your personal details such as First and Last Name, Office Number and Position, s

i

mply make your changes directly in the field you wish to update.



3. To update your email account, click on Change.
A new page will open you will need to enter the new email address twice. A confirmation box will pop up. Click Yes.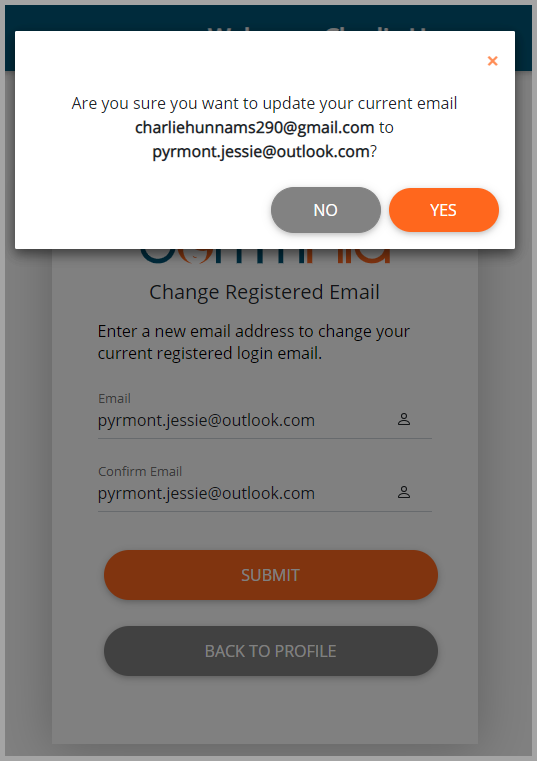 Comnnia will send an email to your new email account, as well as the old email address to verify the change is authorised,

New Verification Email Example;
Click Approve to accept email change.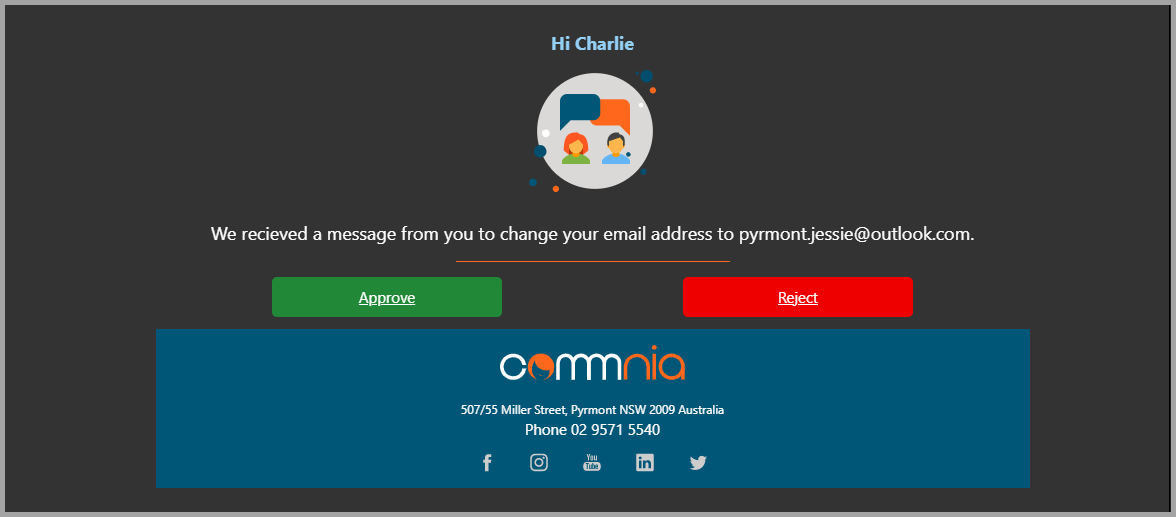 4. Add or change mobile number
There is a verification process once you enter a mobile number.
A commnia pin will be sent as a text, add this pin to verify your contact number.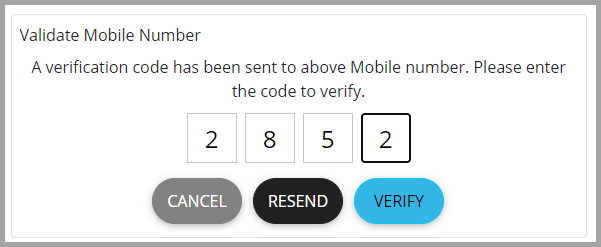 5. Update Signature f
or Commnia emails
You can copy and paste your email signature from your email client, such as Outlook, to your Commnia email. For best results, copy and paste images separately to any text, then click Save.
After you have entered information and made your changes to your profile, click
Save.

Please note: Due to security and authorisation purposes, only a user itself is authorised to make changes to their profile.
Related Articles

How to set up your signature in Commnia

​ There are two ways to access your signature for editing. 1. Access your signature from your user profile Navigate to My Profile From the Commnia Login page, click on Ellipsis Button and select My Profile. A new page will open with your profile ...

How to Contact Support

There are a few ways to contact support if you are in need of assistance. This includes: Sending an email to our support team: support@commnia.com Calling support on (+612) 9571-5540 Submitting a support ticket Commnia Knowledge Base Commnia Screen ...

How to Add Authorisation Templates to the Inbox email

You may set up the email's authorisation section as a standard preamble so it will generate the information on future emails, for example, EOT and other claims. 1. Create Template The Template setup must be completed by a Commmnia Administrator. From ...

Add Contacts to Project Groups

Groups in Commnia are designed to speed up Commnia's core functions. Please note Project Contact List is considered as a group in Commnia. 1. Access Groups in Commnia The Project Users function allows you to view and add your project contacts to user ...

Logging into Commnia for the First Time

​ This article explains how to accept Commnia invitation and join a project. If you're a subcontractor, developer or consultant, you may receive an invitation from different builders. The first time you receive an invitation, you're asked to create a ...