The Project Register is where you can create and manage your current projects.

1. Accessing the Project Register
From the main menu, select Projects and click on Project Register.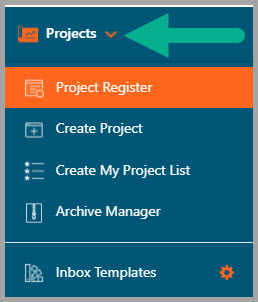 2. Project List
The following screen will appear displaying all of your Projects: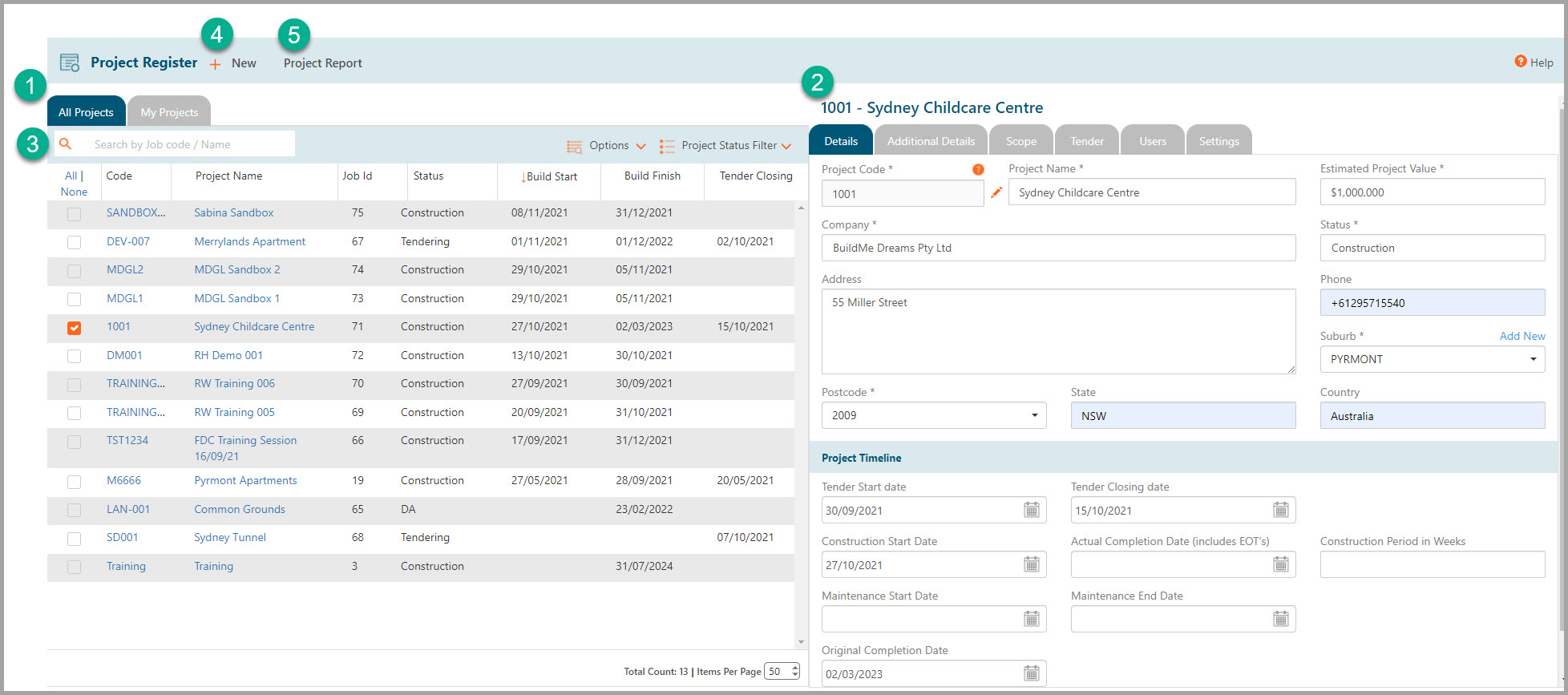 A list of all your projects with a snapshot of information such as project code, name, status, build start & finish dates and the tender closing date is available.
For more detailed project information, refer to the next section of the screen, the project will have tabs with different categories of information.
You can search by project code or project name by simply typing in the search field.

Setup New Project in Commnia. To see how to create a new project click here.
You can create a project report - select the relevant project by clicking on the checkbox next to the project name and then click the Project Report.
3. Project Details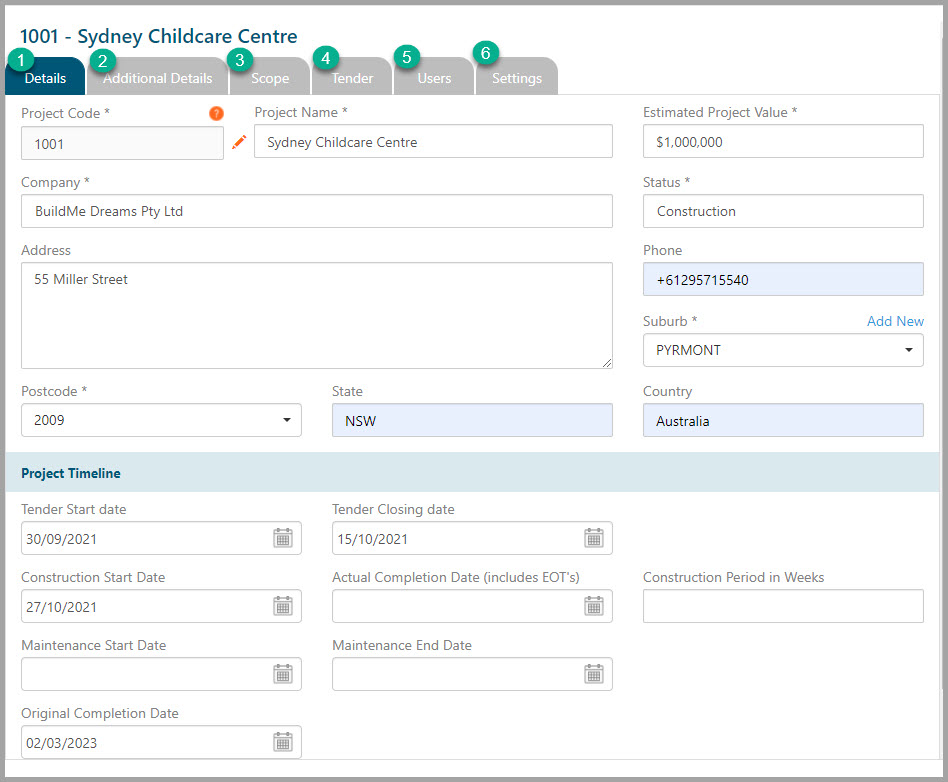 Details Tab is ultimately a project directory, contact details as well budget and project timeline is recorded.
Additional Details is the record of job specification/work type, contract type, size of the project (SQM), number of levels etc.
Click on Scope to view Scope of Works for the Project.
Click on the Tender Tab to view the Estimator Contact.
Click on the Users tab to view and manage Project Users. To see how to view and update users click here.
Project-specific settings can be found under the Settings tab, such as conditions/rules for Document Send Outs, site manager email notifications, document controller contact details, an extension of the time recipient company. To see how to manage settings click here.