How to set up, maintain and add users to your projects in Commnia.
1. Accessing the Project Register
To view the Project Register, log in to your Commnia. From the main menu, select Projects and click on Project Register.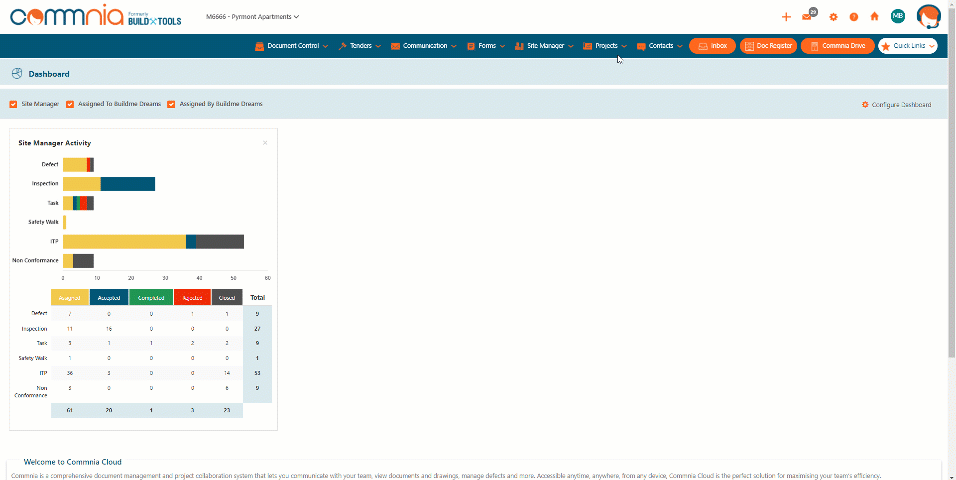 2. Manage Project Register
The following screen will appear displaying all of your Projects:
You can modify any of the Project details by clicking on the relevant Code or Name of the project.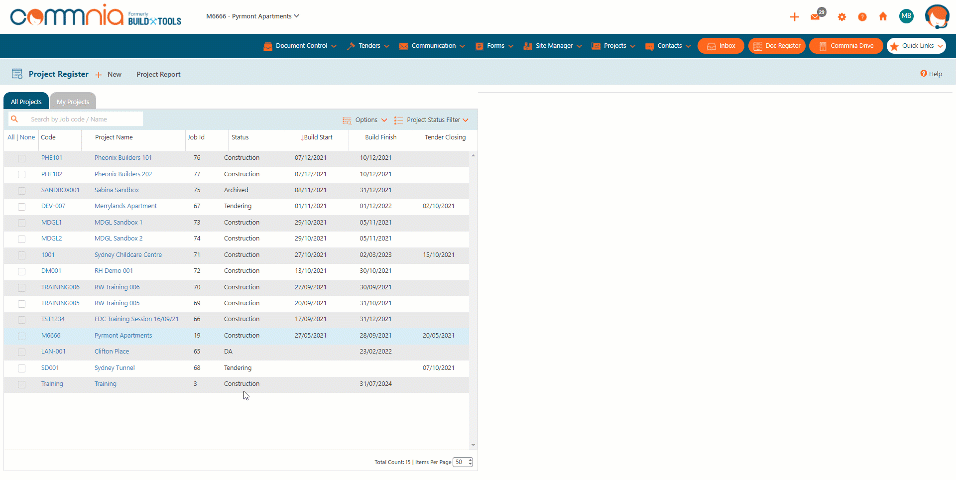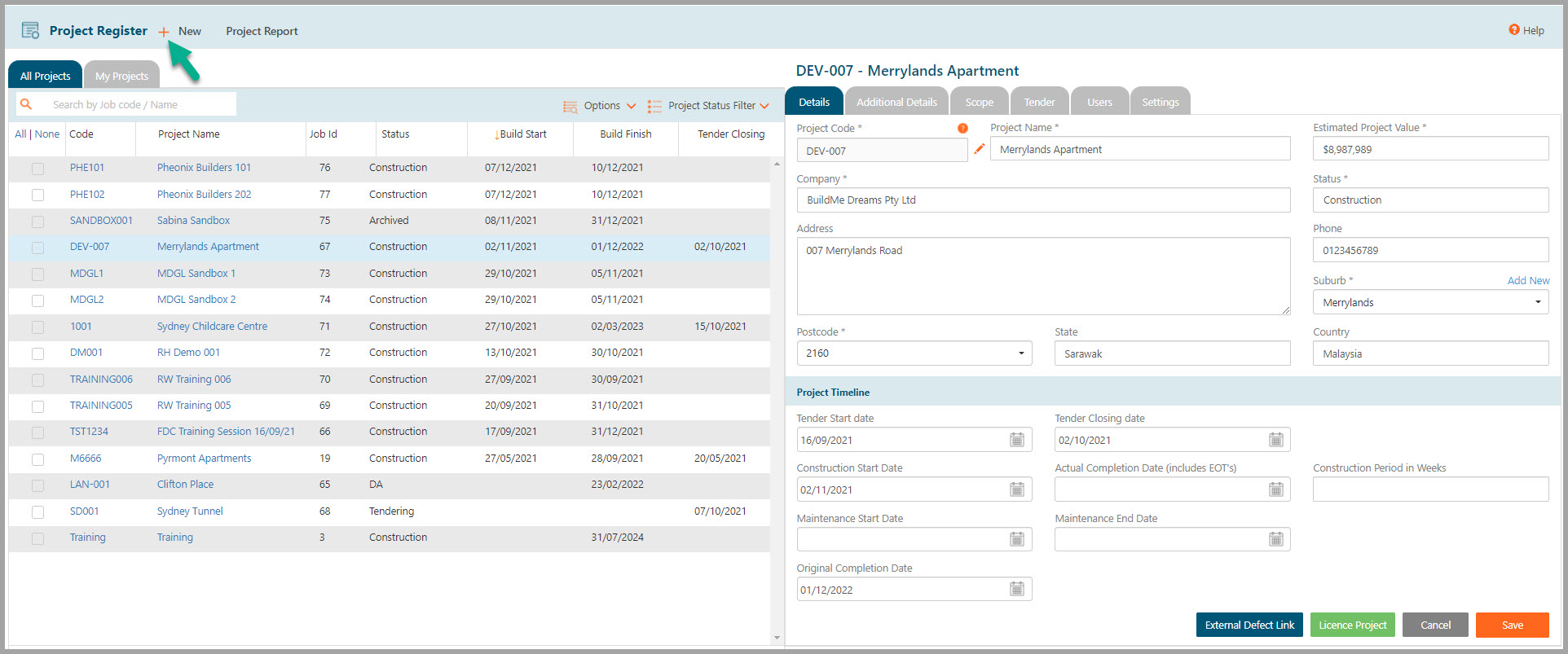 3. Add Users to the Project
Click on the Users tab to manage Users.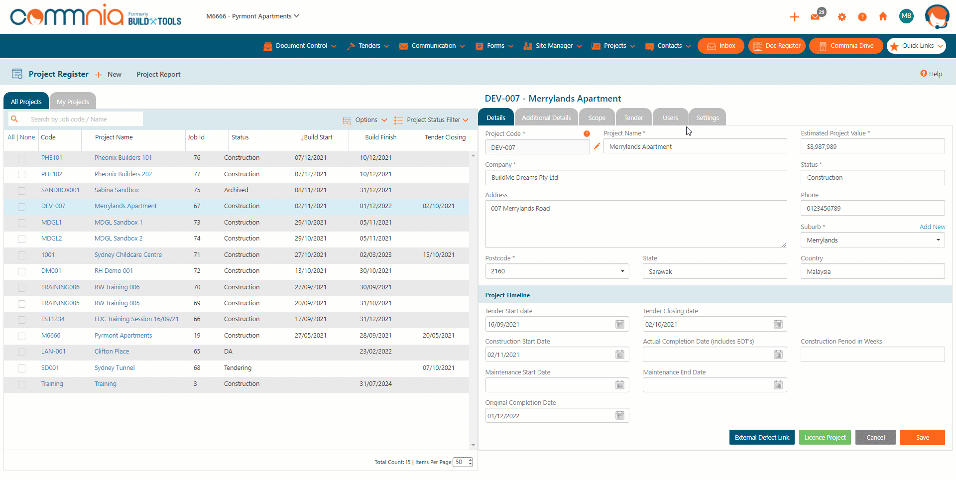 Click on Add Recipients to open the user selection screen.
The Global Contact List will pop up, you can filter by advanced search options. For example, you can narrow down the list by Job to give you a contact list of all those involved in a particular job, Trades, painters, electricians etc.
To add these contacts to the new project, click the checkbox next to each name and click Add Selected Users.