How to set up, maintain and add users to your projects in Commnia.
1. Create a Project
From the main menu, select Projects and click on Create Project.

2. Complete Project Details

Fill in the required information in the Details Tab.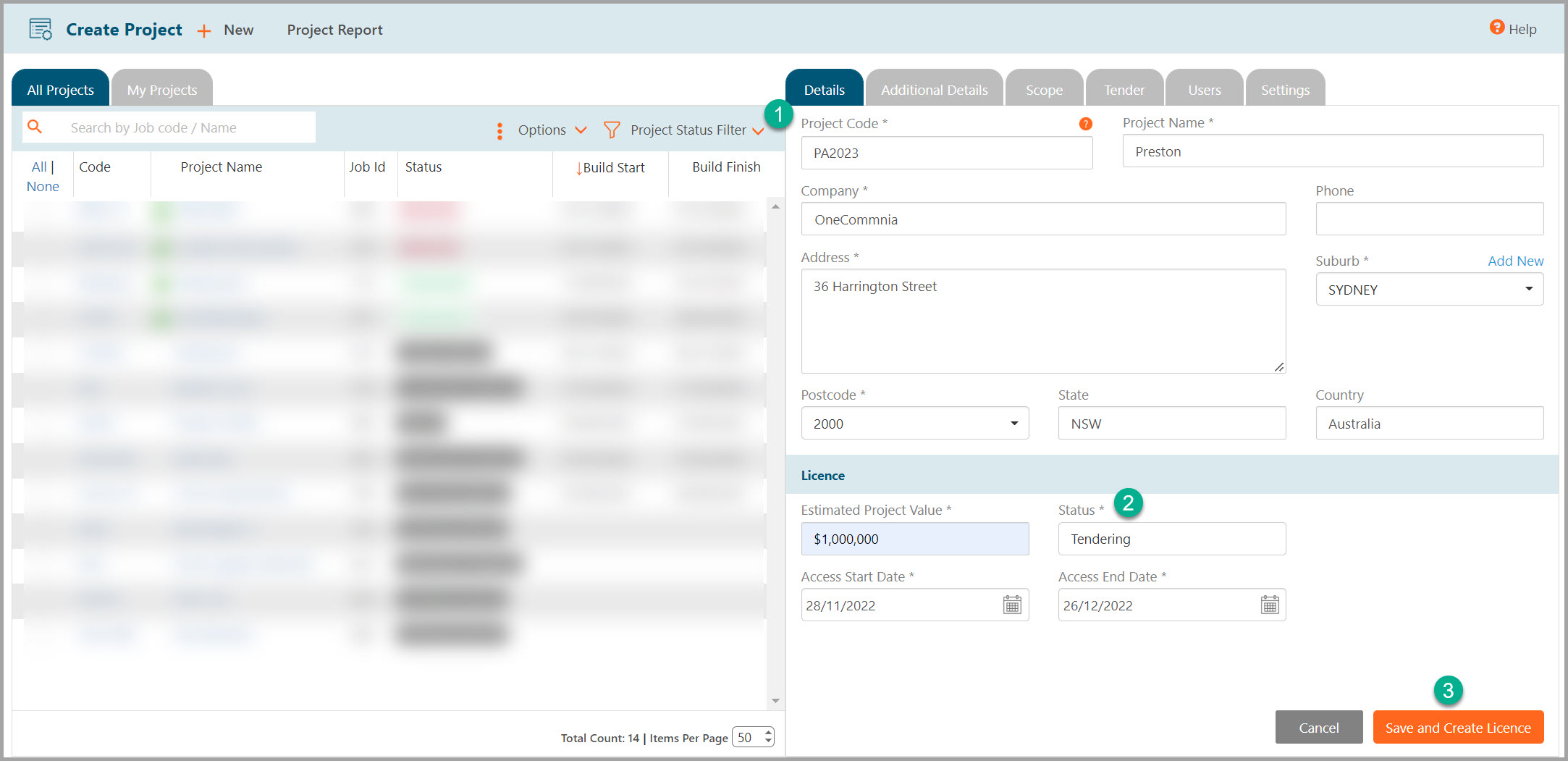 2.
When you click in the
Status
section, there will be a pop-up window, select the stage of the project and confirm.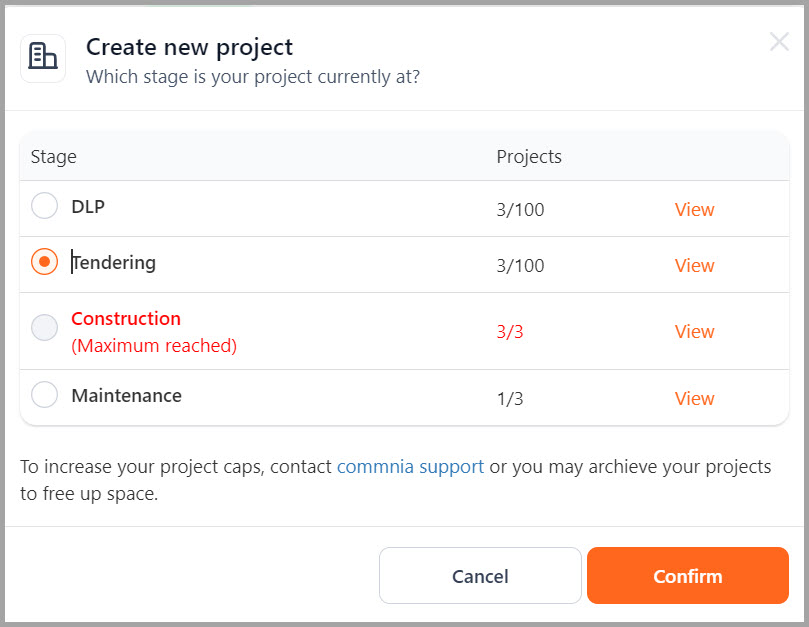 3. If your project is included in the Commnia contract, click
Licence Project
.


3. Licence Project

Once you have clicked License Project, the following screen will appear for review.

Select the claimer if all details are correct.

Submit.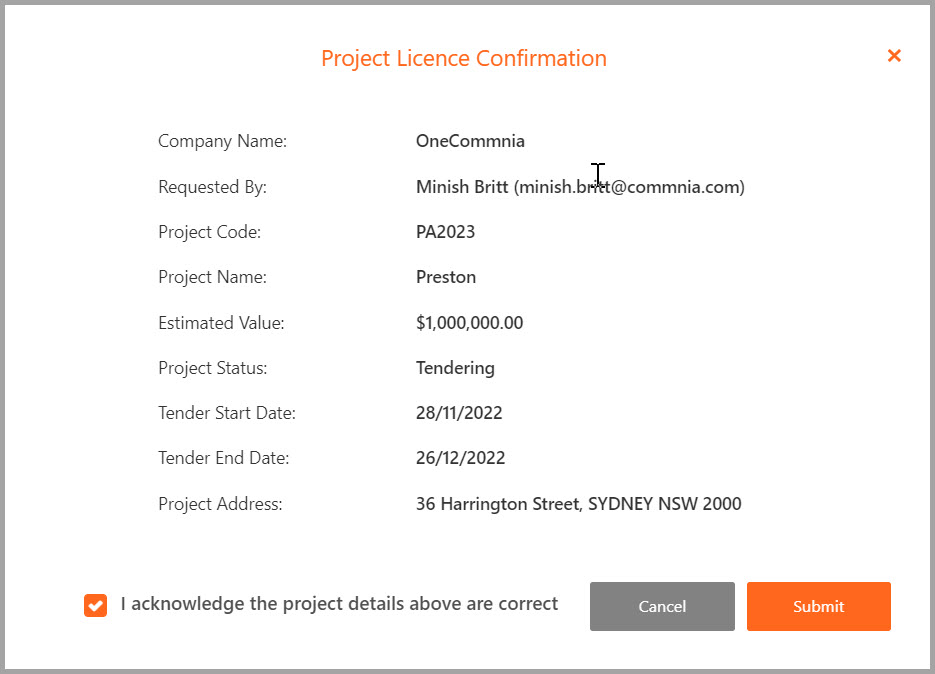 You will receive an email outlining your new Project License Request as per the below example.
Commnia will review the request to create licensing and send a follow-up email to confirm Project has been successfully licensed.
4. Additional Details
Complete Additional Details Tab with any information you would like recorded for your new Project.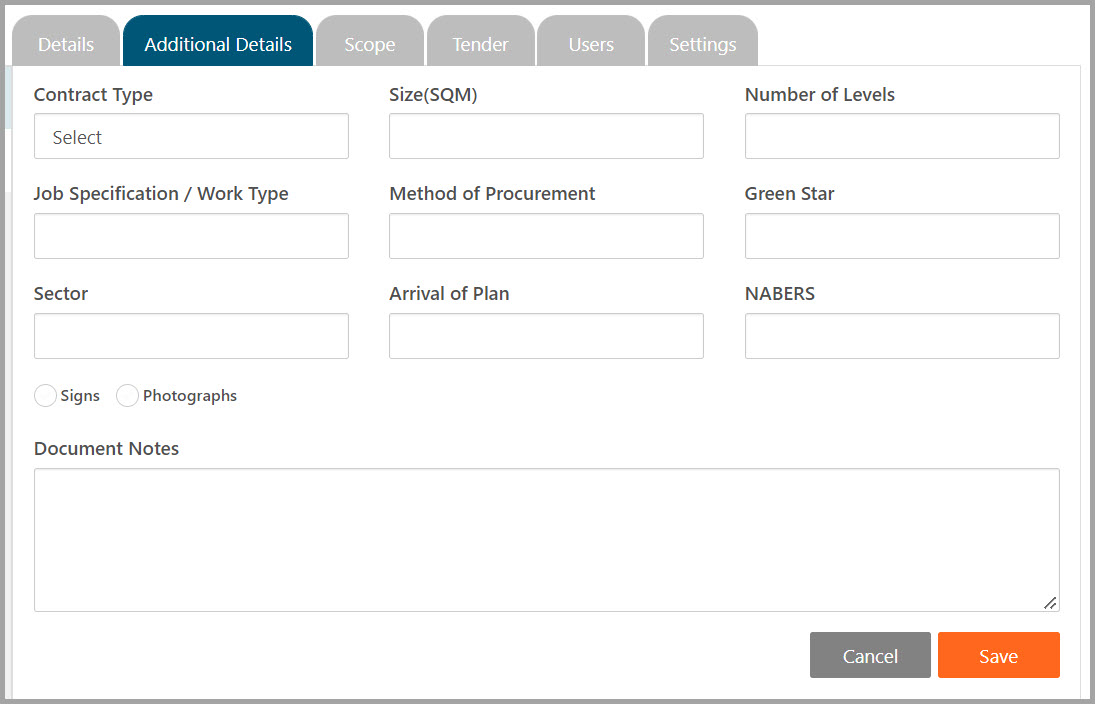 5. Scope and Tender Details
Click on Scope to add Scope of Works for the Project.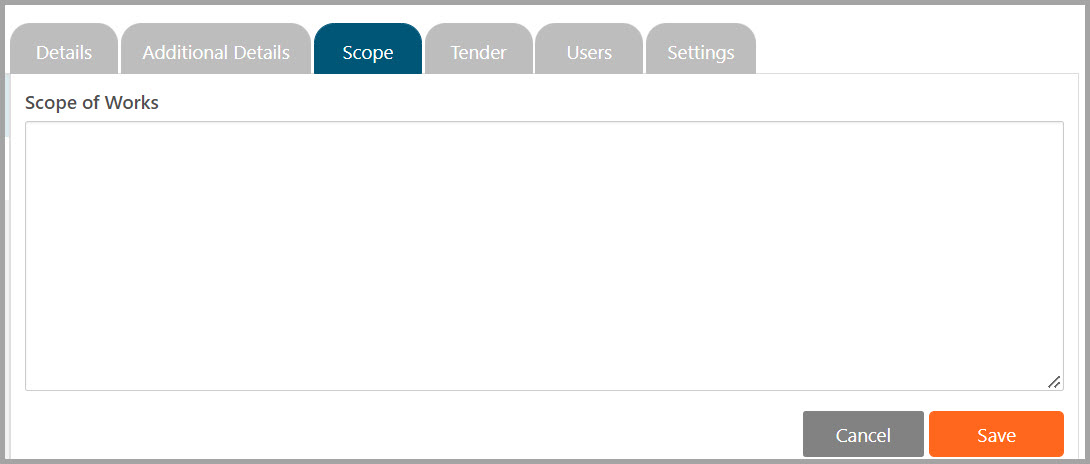 Click on the Tender Tab to add the Estimator Contact.
6. Add Users to the Project
Click on the Users tab to manage Users.

Click on Add Recipients to open the user selection screen.
The Global Contact List will pop up, you can filter by advanced search options. For example, you can narrow down the list by Job to give you a contact list of all those involved in a particular job, Trades, painters, electricians etc.
To add these contacts to the new project, click the checkbox next to each name and click Add Selected Users.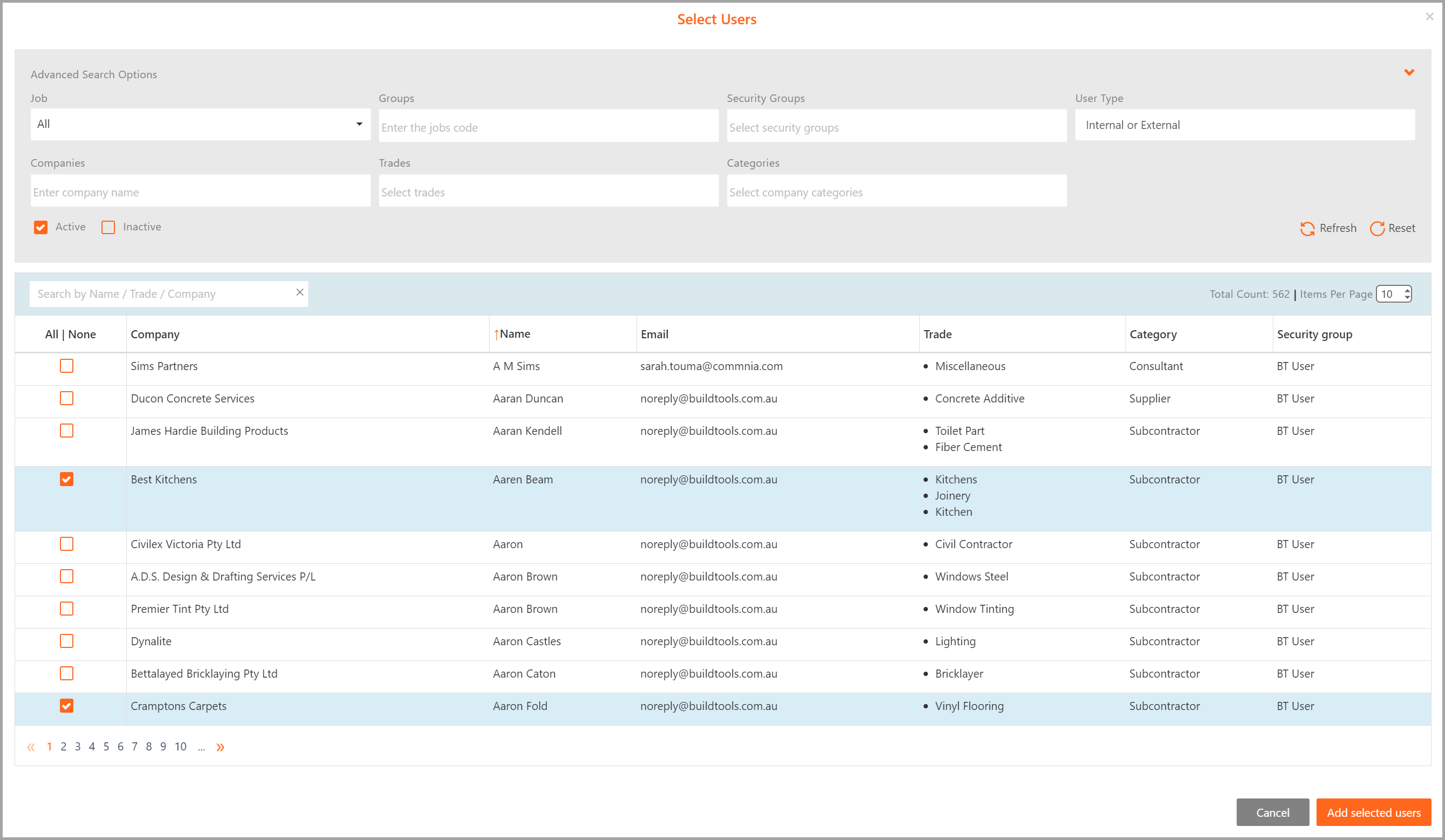 7. Settings
You can specify Project-specific settings under the Settings tab.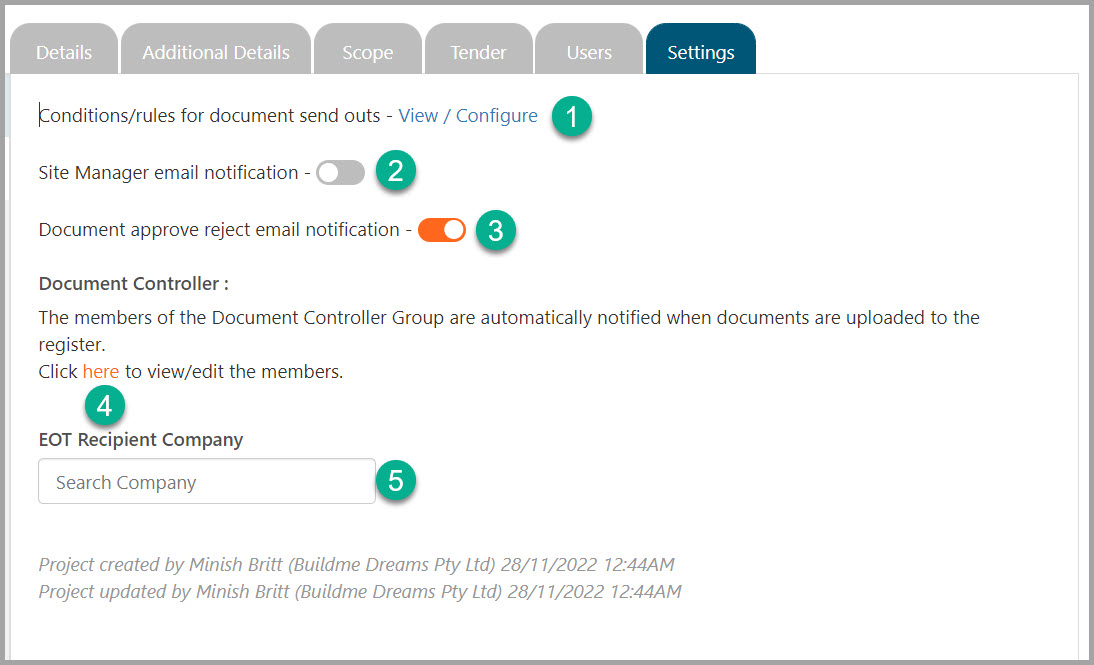 Conditions/Rules for Document Send Outs -

View / Configure,

this will take you to the projects

Document Register/Grid Rules

. This is where you can configure the automated distribution rules. eg I could specify that all Electrical Drawings need to be sent to the Electrician trade group & my Project Site Team user group.

You also have the option to disable any Site Manager email notifications. If you disable this option, you will need to manually email a summary report of all defects by the company to ensure that they are addressed.

Enable this option if you would like email notifications to be sent out when documents are approved or rejected in the document register. If you disable, you can still send email notifications via manual selection.

Manage Document Controller Authorisation.

Add Extension of Time Recipient Company.