Commnia will automatically send a Formatted Email. This includes an attached pdf Letter, Project Details, File Download Link, Intention to Quote Yes/No and a Link to Upload Quotation.
Please see below an example of Tender Request Email.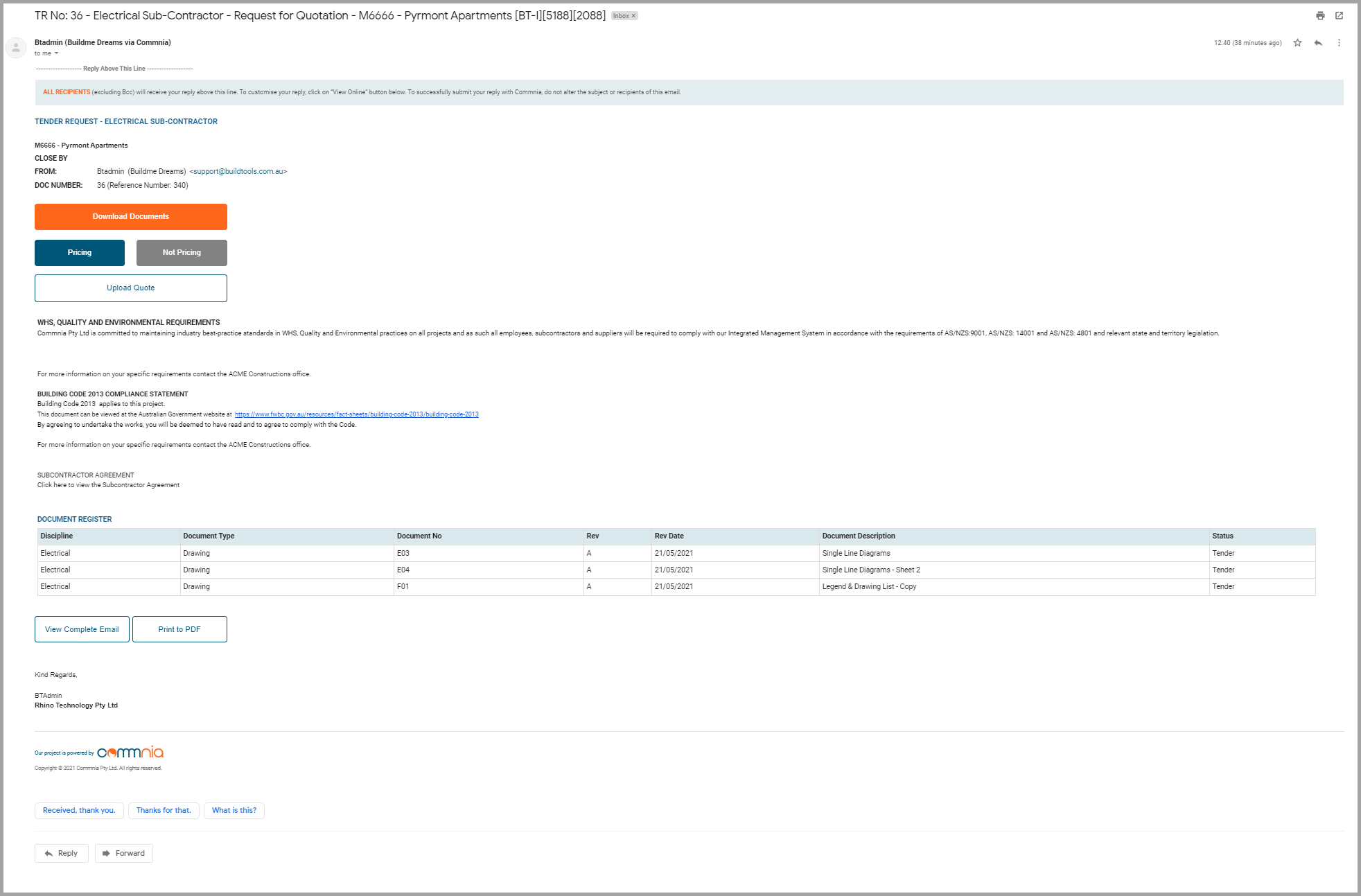 1. Intention to Quote Yes/No
If you have intent to Quote - click Pricing

If you do not want to Quote - click Not Pricing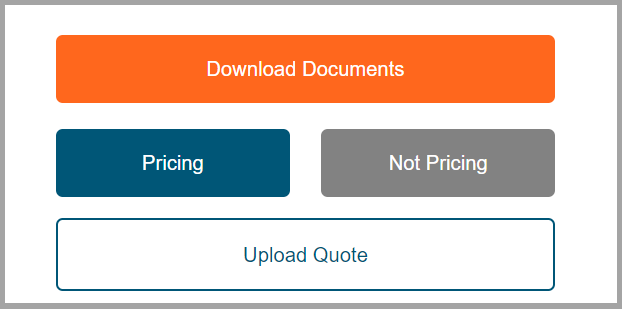 You will be taken to a new screen to confirm your response.
Responses are captured in real-time to the Builders Tender Register.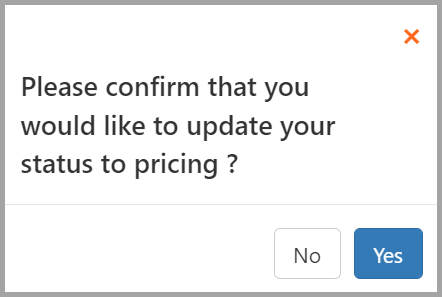 2. Download Documents from an Email
When you receive an email from Commnia that contains attachments, you can download the documents by clicking the link directly from the email. See the image below.
You do not need to log in to Commnia to download your documents.

When you click the download button, you are directed to the download screen where you can choose to view or download the documents.
Select Documents or All.

Download all attached Documents.

Only Downloaded Selected Documents.

Click to View the document - will not download.

Click to Download directly by clicking on Document.