My Profile allows a user to view and update their personal and company information.
1. Navigate to My Profile

From the main menu, navigate to the Contacts, and click on the My Profile.

2. Company Details

Click on the Company Details to edit your companies information, such as contact information and trade capabilities. You can add as many trades as you like as this will advise the builder of your capabilities when creating tender packages.

After you have made your changes, click Save.

3. My Profile

My profile tab displays your personal information, to make changes click Edit Profile.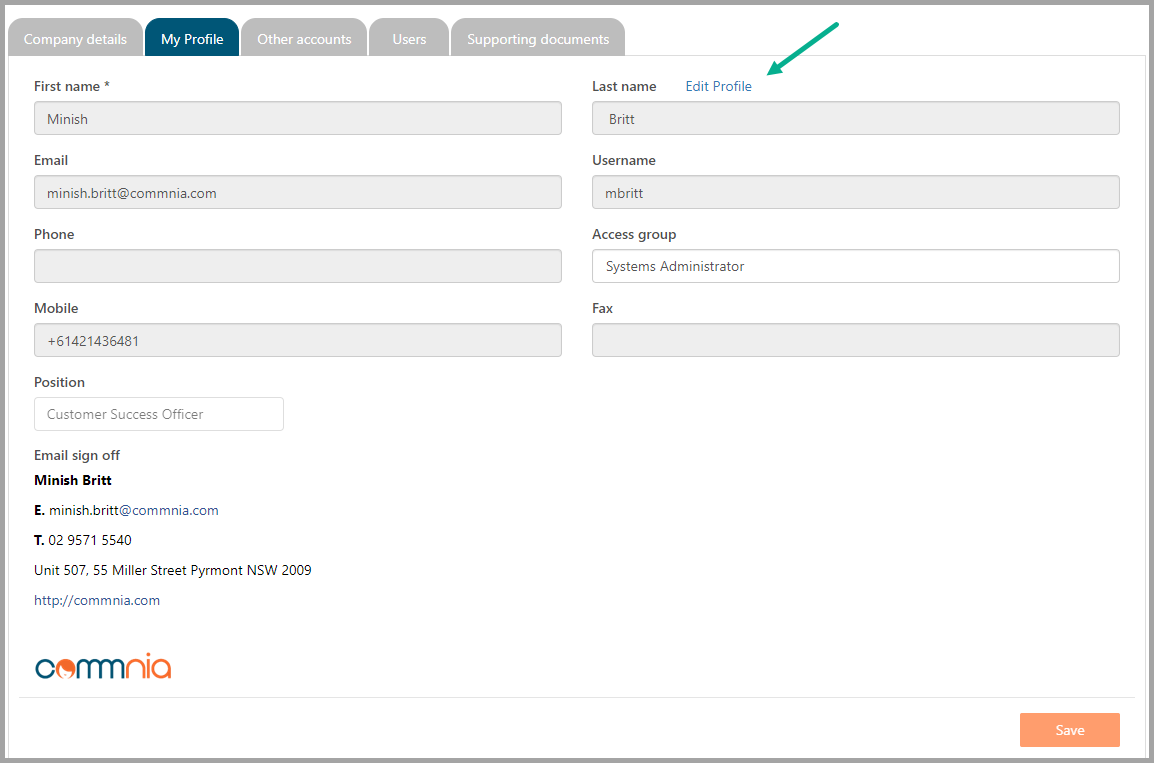 A new tab will open with your profile card.

Click
here
to see how to update your personal details.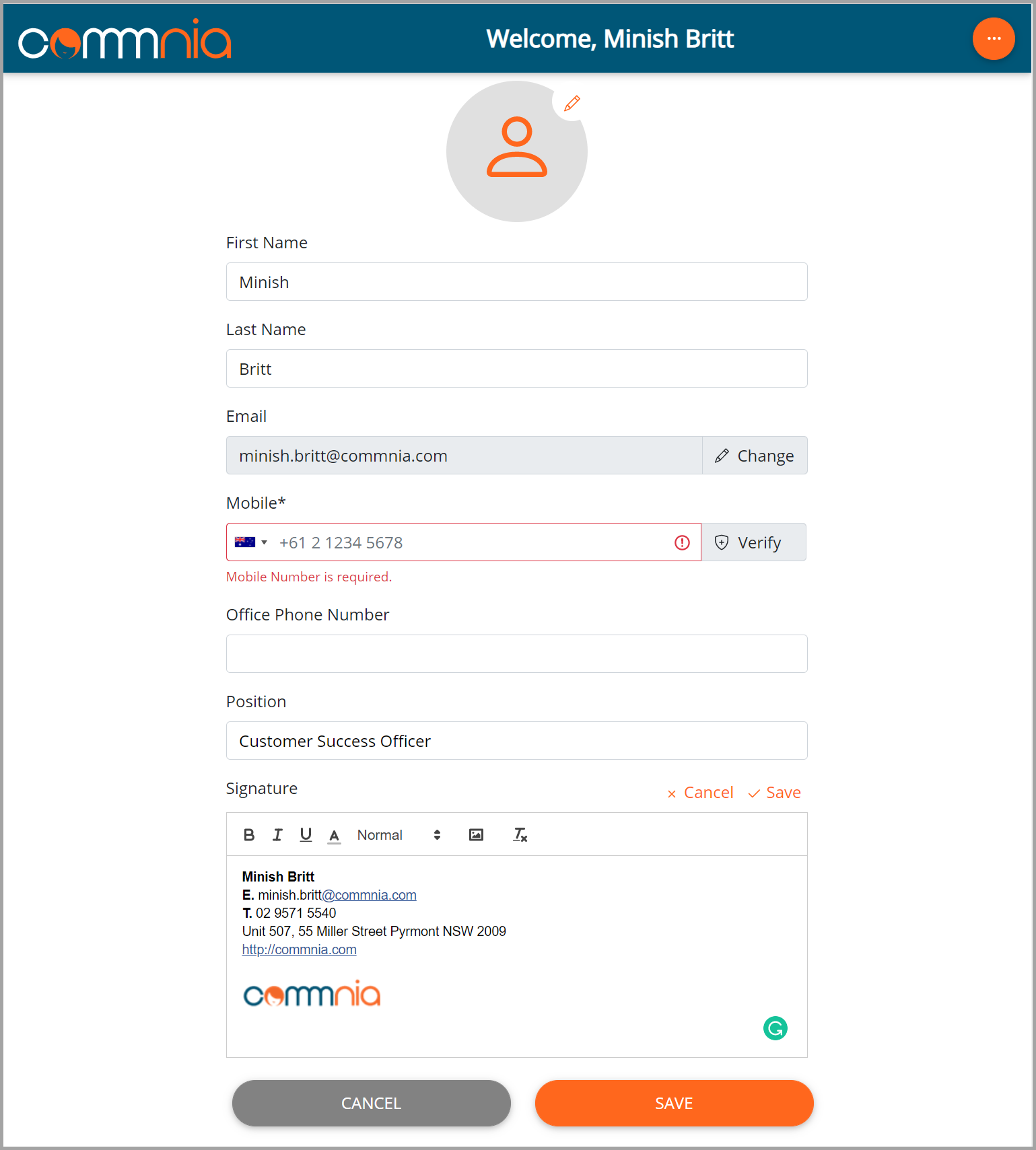 4. Other Accounts

If you have multiple accounts that share the same email address, they will show as a linked account. Click on the Other Accounts tab to view your linked accounts.
To switch to another linked account, click on the radio button next to the desired account and click Switch Account.

5. Users

The Users tab will show all contacts who belong to your Company.

To see User Details, click on the ellipsis button next to the user's name.

Based on your access you may have the option to view and edit or deactivate a user.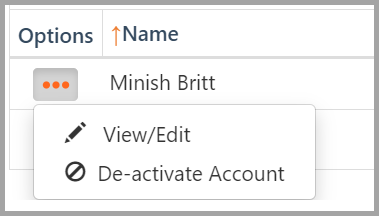 View/Edit will open the user details card.

Once users are added they can be assigned to projects, added to an access group and assigned the relevant permissions.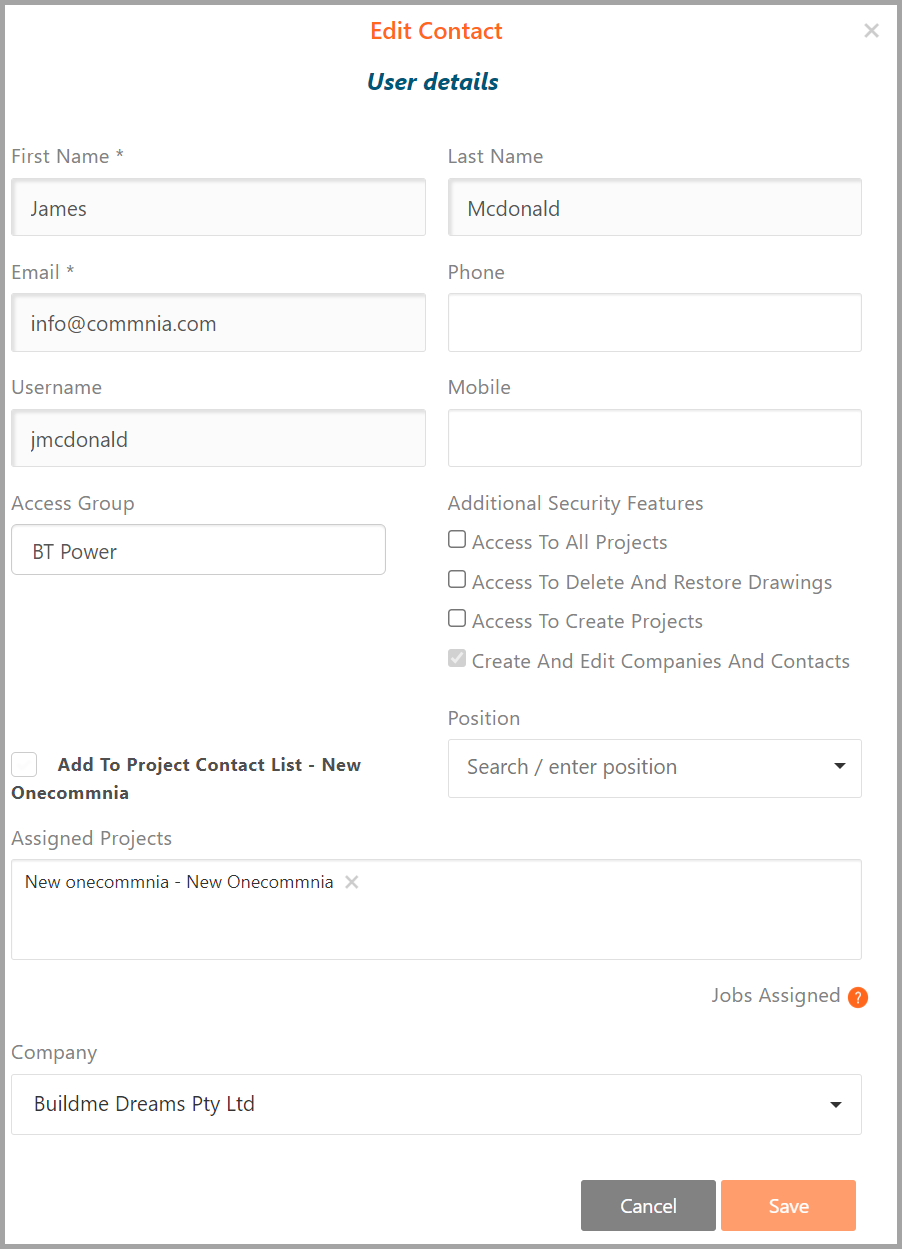 To create a new Contact, click the New Contact icon.

Fill in the blank fields and click Save to finalise. Any fields marked with an * are mandatory.

Additional Security Features allows you to grant or deny access to what the user can do in Commnia.
The user will receive an email with their invitation to Commnia.

6. Supporting Documents

Supporting Documents is a repository to hold company-related documents such as Insurances, Company Registration etc.

You can add new documents by clicking on the + New Documents from your local drive.

To download these documents from Commnia, click the checkbox next to each file and click Download Selected.