Install Centralised Commnia Outlook Add-in within your Organisation
Administrators can deploy Commnia Outlook add-in to individual users, groups or at an organisation level with ease.
See below steps on how to Install the Commnia outlook plugin to users and groups within your organisation to link
with Commnia Inbox, a communication portal for all company and project correspondence.

Download the attached manifest file at the bottom of this page. Alternatively, contact us and we will email you the file to download.
1. Sign in to Microsoft 365 with your admin account.

2. Select the app launcher icon in the lower-left and choose Admin.

If you don't find it in the search bar means you don't have admin rights.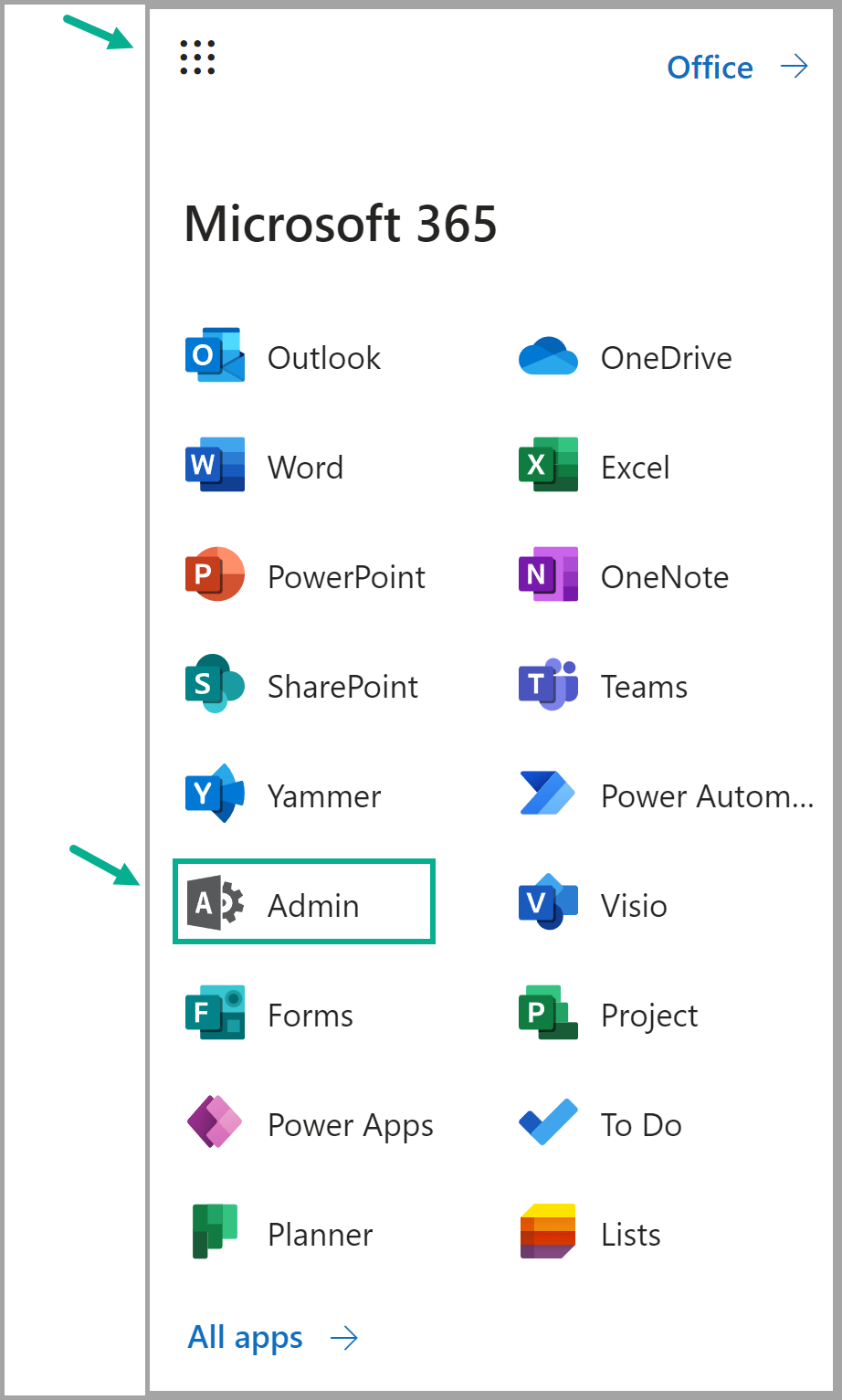 3. In the navigation menu, select Integrated apps.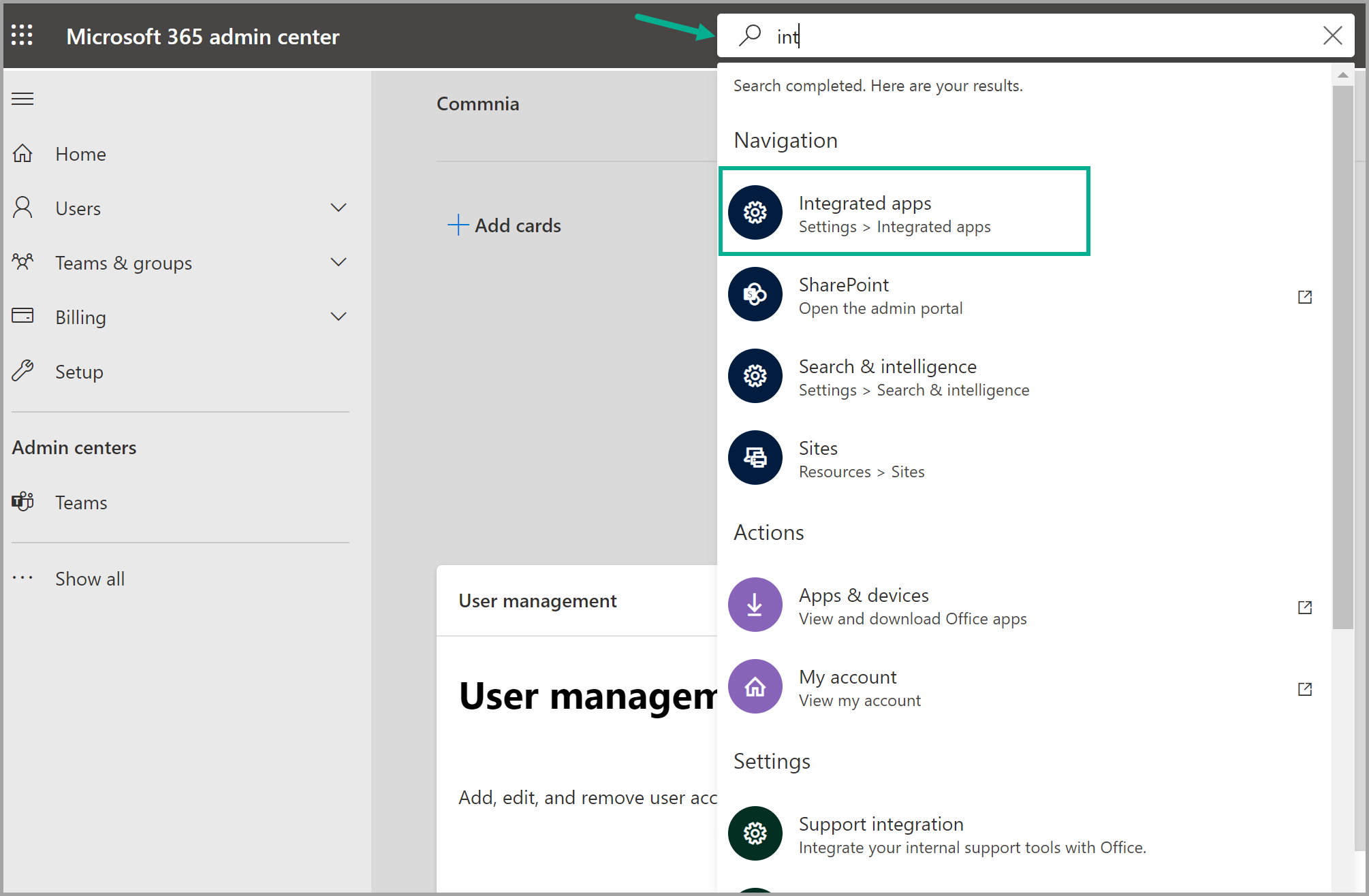 4. At the top of the page, choose Upload custom apps


5. After that select 'I have the manifest file(.xml) on this device '(Choose the file from your device).
Now click on Upload Button.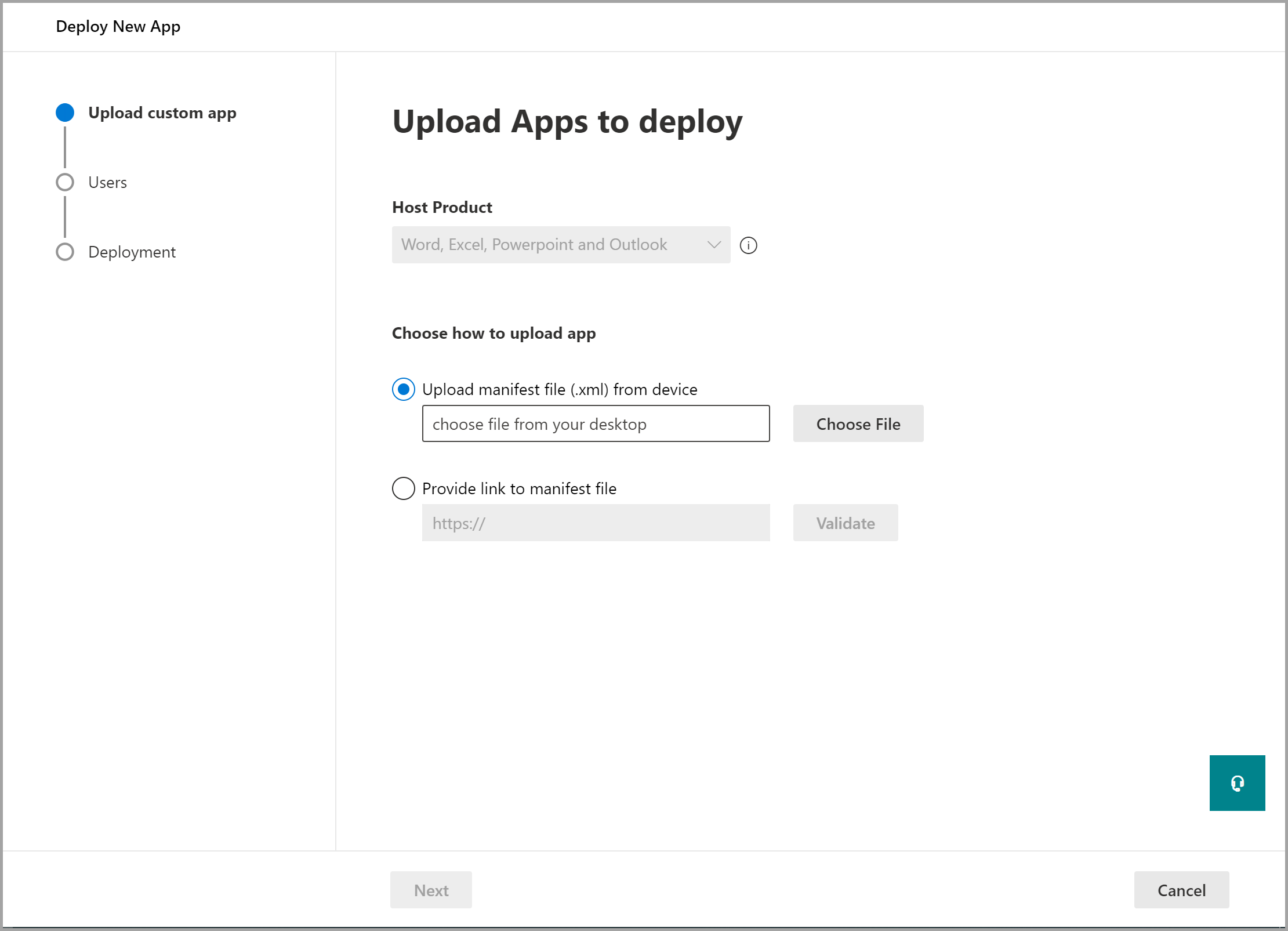 6. Now select which users will have access to ProPatrol Reporter:
Everyone

: If you want to give access to everyone in your organisation then select this option.

Specific users/groups

: If you want to give access to some specific persons or some specific groups then select this option.

Just me

: If you want no one from the organisation can have access rather than the admin only then kindly select the Just me option.
For deployment, method Select the default method and Click on Deploy.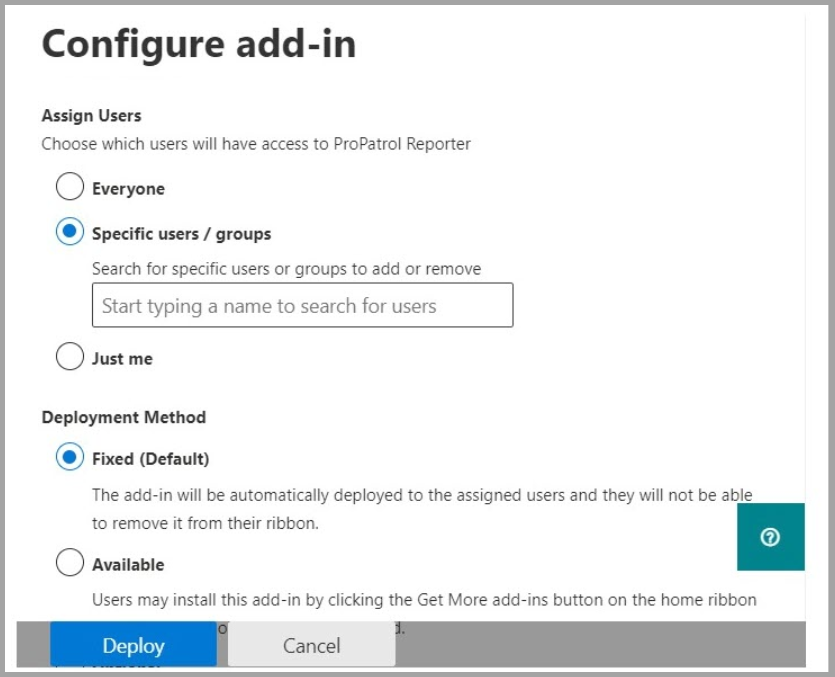 7. A green tick appears when the add-in is deployed. Follow the on-page instructions to test the add-in.

Users might need to relaunch Office to view the add-in icon on the app ribbon. Outlook add-ins can take up to 24 hours to appear on app ribbons.
8. When finished, select
Next
.

If you've deployed the add-in to other members of your organization, follow the instructions to announce the deployment of the add-in.
Related Articles

Install Outlook Add-in

Commnia Outlook is a plugin feature designed for Microsoft Outlook that saves all your project emails securely on one centralised database. It links with Commnia Inbox, a communication portal for all company and project correspondence. Commnia Add-in ...

How to Use Commnia Email via Outlook Plugin

You can create a new Commnia Email, save Outlook email into Commnia and Export Emails for archiving purposes without logging into Commnia via Outlook plugin. 1. Verify Your Account If you are using the Commnia email feature via Outlook the first time ...

How to Reply to Commnia Email from Outlook Inbox or Other Mail Provider

Purpose Without the need to login to Commnia users have the ability to reply straight from their mail providers, their response will be automatically linked with the Commnia inbox, which serves as a centralised communication portal for all company ...

How to Uninstall Commnia Outlook Add-In

See steps on how to remove Commnia Add-in from your Outlook. 1. Open Outlook and Right Click Commnia Plug-In Icon 2. Click on the Customise the Ribbon option 3. In the Add-ins section on the left, select BTOffice OutlookPlugin and click Go 5. Check ...

Upload Documents to Commnia Document Register

Purpose Commnia offers the flexibility to upload files of any size, including various formats such as PDF, DWG, CAD, MS Excel spreadsheets, MS Word, photos etc. Uploading documents to the register is a straightforward process: users simply need to ...