Commnia Inbox Category displays all email communication that has been sent out to users via Commnia Inbox.
1. Review the RFI, Delay Notice, Extension of Time, Variation and Back Charge List
Each email that is created will be logged directly onto the Category Folder in Commnia Inbox.
We will use Request for Information as an example but the steps will apply to any Category.

Click on the Request for Information heading.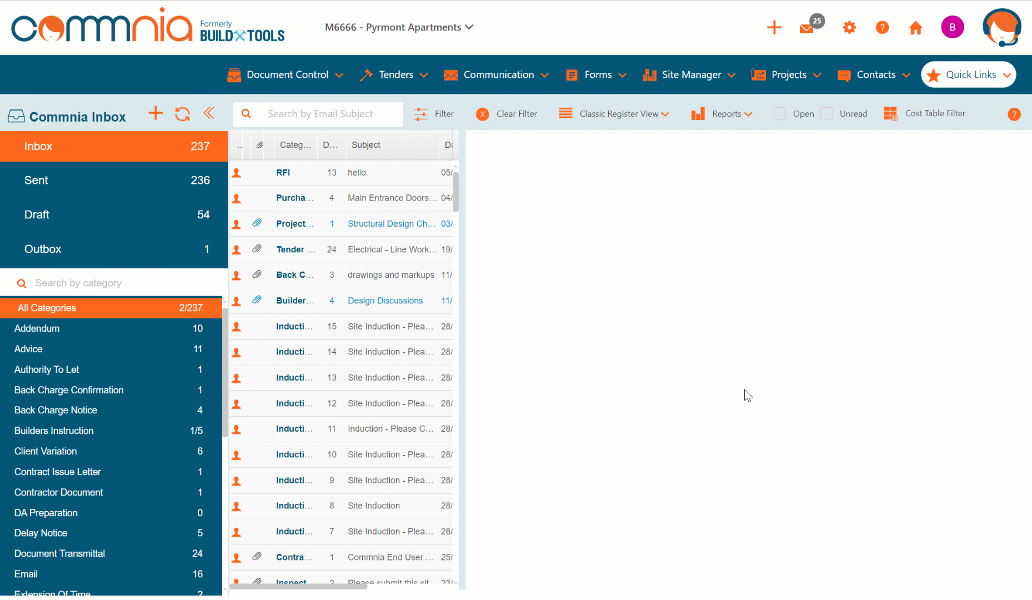 Click on the Request for Information to see further details of the communication including the email history; even if it originated as a different document category.
Click on one of the emails to see further details or click on the Show all Responses + button to see each email communication.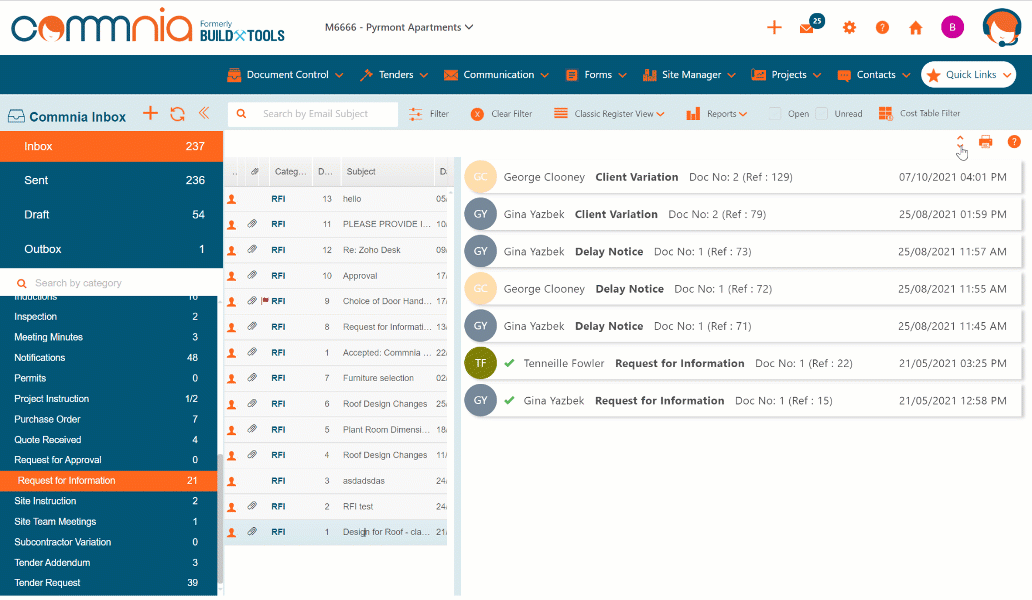 You are able to reply, reply all and forward like regular mail service, however, Commnia Inbox gives you the ability to forward emails as part of an existing conversation, or as a new email (conversation).

As a new thread: this option will link your email to the existing thread.

As a new topic: this option will create your email as a new topic.