How to Reply to Commnia Email from Outlook Inbox or Other Mail Provider
A user does not need to log in to Commnia to reply to a Commnia email that has come into their Outlook Inbox or any other mail provider Inbox.
When you reply, it links with Commnia Inbox, a communication portal for all company and project correspondence.


Compose Reply

Respond to an email message you receive by selecting Reply or Reply All, or forward it to others by selecting Forward from the menu bar.


​
When you are responding, please ensure to reply above the line.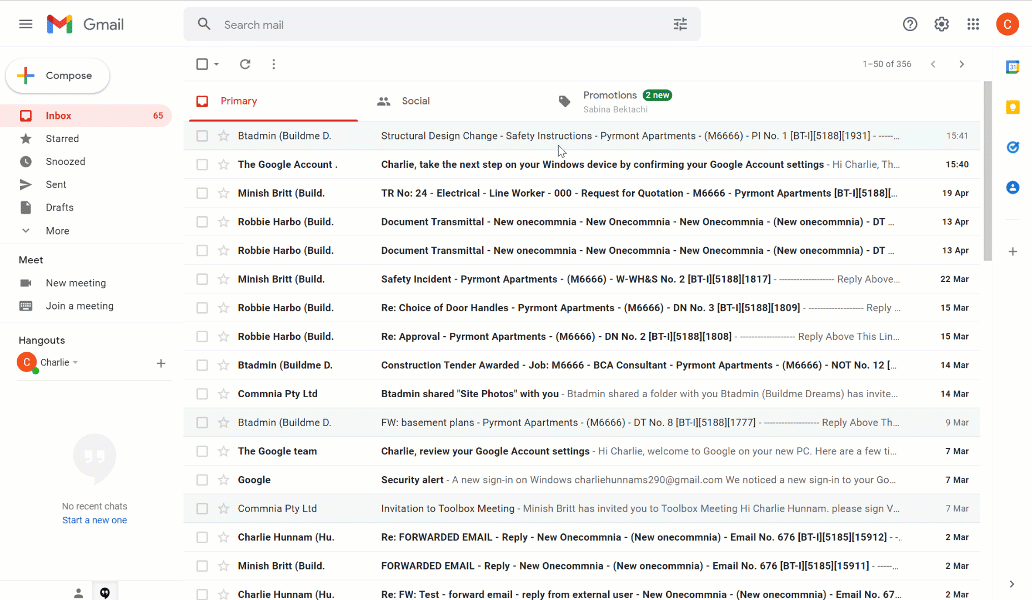 To add recipients to the Cc or Bcc lines, select

Cc

or

Bcc

on the right side of the

To

line.

To attach, Files, Excel tables, Images, Links and Emojis

Click Insert.

Once you have composed your reply,

Click Send.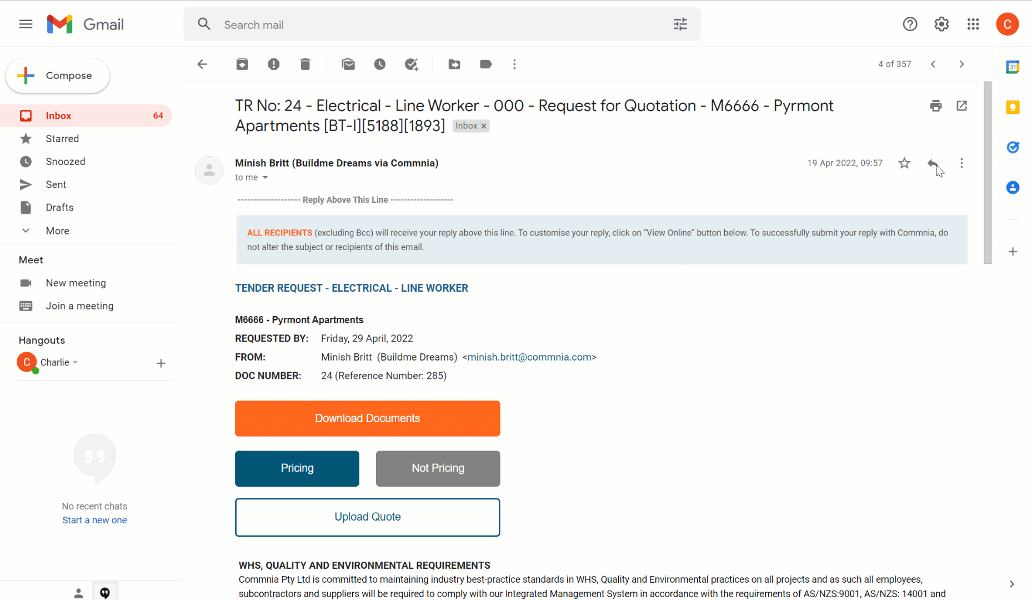 Related Articles

How to Use Commnia Email via Outlook Plugin

You can create a new Commnia Email, save Outlook email into Commnia and Export Emails for archiving purposes without logging into Commnia via Outlook plugin. 1. Verify Your Account If you are using the Commnia email feature via Outlook the first time ...

Commnia Inbox | Overview

Commnia Inbox has been designed to be intuitive and simple to navigate. Inspired by Outlook, the new way to manage all your company and project-related communication. 1. Overview All communications are stored within a single repository giving you ...

Install Centralised Commnia Outlook Add-in within your Organisation

If you're a user and have access to install Outlook Add-ins, then click here for instructions Administrators can deploy Commnia Outlook add-in to individual users, groups or at an organisation level with ease. See below steps on how to Install the ...

Outlook Import

Commnia can store folders and subfolders of your Outlook emails securely to: Help find emails quickly as they are all stored in one centralised location. Reduce the size of your Inbox. Mail service providers often do not store emails after a certain ...

Install Outlook Add-in

Commnia Outlook is a plugin feature designed for Microsoft Outlook that saves all your project emails securely on one centralised database. It links with Commnia Inbox, a communication portal for all company and project correspondence. Commnia Add-in ...