This includes:
Sending an email to our support team: support@commnia.com

Calling support on (+612) 9571-5540
Submitting a support ticket
Commnia Knowledge Base
Commnia Screen Share
Use Nia our Virtual Assistant for live chat with a support team member
Submit a Support Ticket
In the main menu bar, select the help button
Select Submit a Support Ticket from the drop-down menu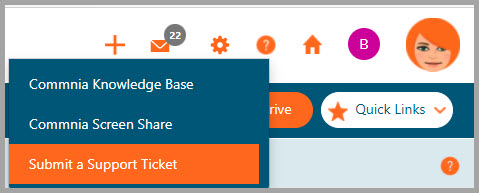 The Contact Support pop up will appear.
Complete the form with your name, email address, and a description of your issue.
Attach relevant pictures or files
Take a screenshot, highlight or blockout option.
Quick Access to the knowledge base may provide a solution for your query.
Submit your request and someone from our support team will get to you shortly.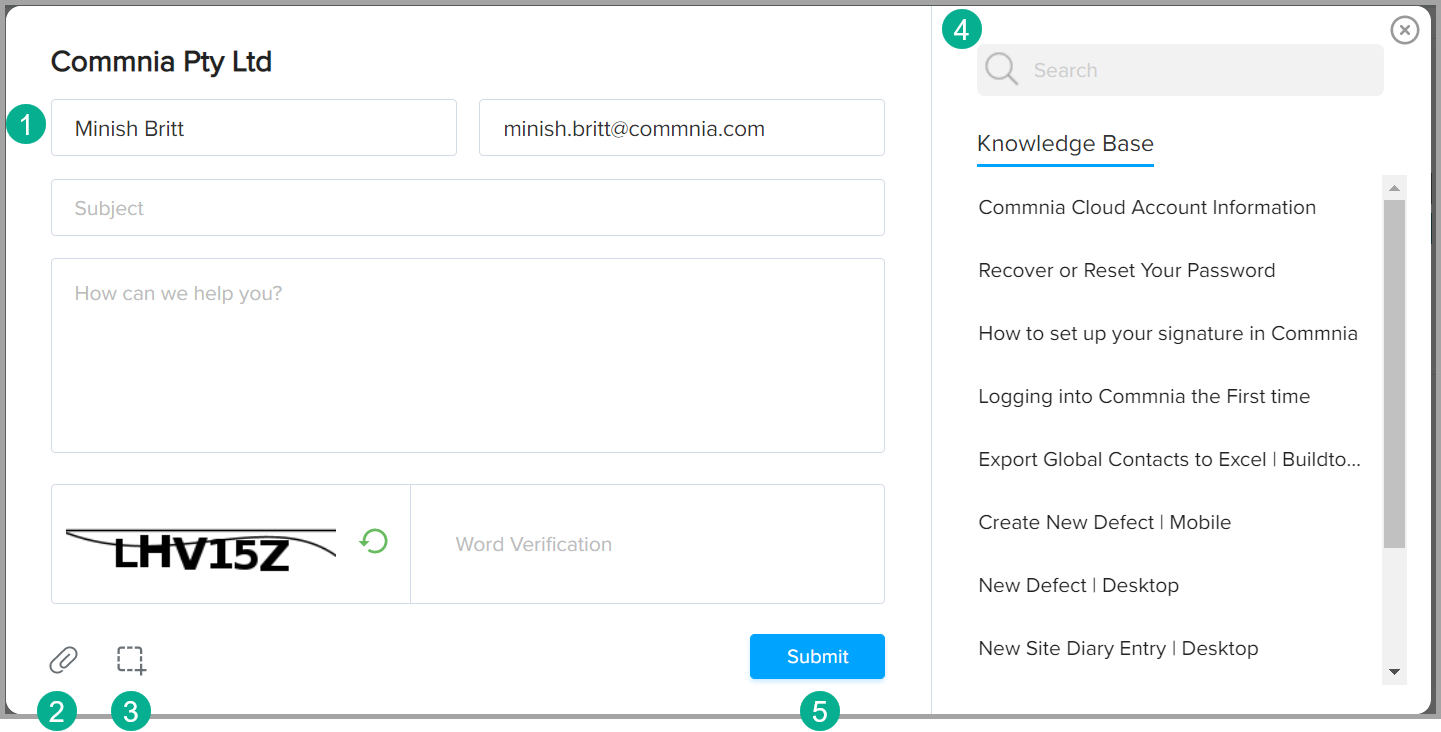 Commnia Knowledge Base
If you are having concerns about a particular topic then click on Commnia Knowledge Base.


A new window will open, type the topic into How Can we Help you field. All articles that contain the keyword with your topic will be available to view. Simply click on the article heading to open the page.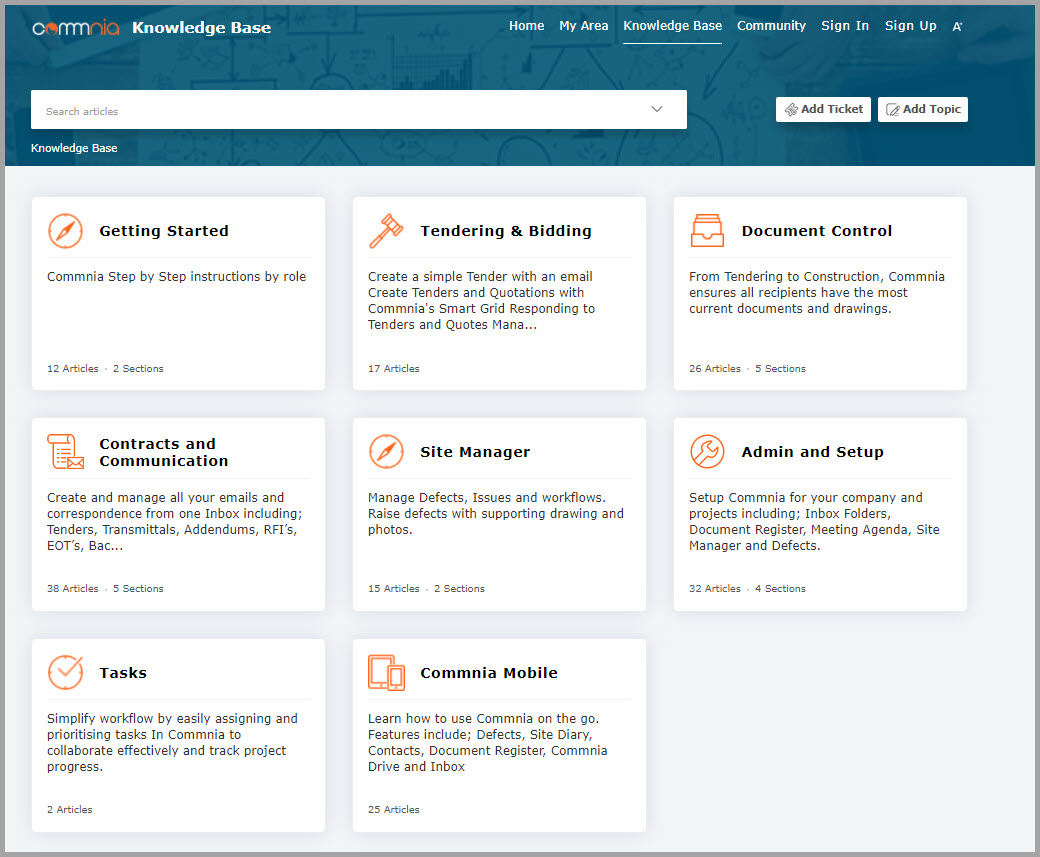 Commnia Screen Share
For technical issues, Commnia Screen Share is a great way to provide the support team member, access to your screen so they have the ability to see the issues, offer guidance and resolution in real-time.
To see how to launch screen share please click here.

Live Chat with Nia
Click on Nia our Virtual Assistant from the main menu.
A chatbox will appear at the bottom of your page, simply complete details as prompted and click Start Chat

.