Purpose

Commnia's Document Register provides a mass edit function that enables users to modify document details that have been uploaded and classified or labelled incorrectly. With this feature, users can easily update information such as Document Number, Description, Discipline, Type & Status.
Additionally, we offer a notification email option, allowing users to inform relevant individuals about the changes made. It's important to note that only users who have access to the respective documents will receive these notifications.
Consideration
Only System Administrators or Document Controllers can edit accepted and pending documents
Users can only edit their own pending documents
Steps

1. Access Document Register
Navigate to the menu bar icon and search Upload Documents to Register.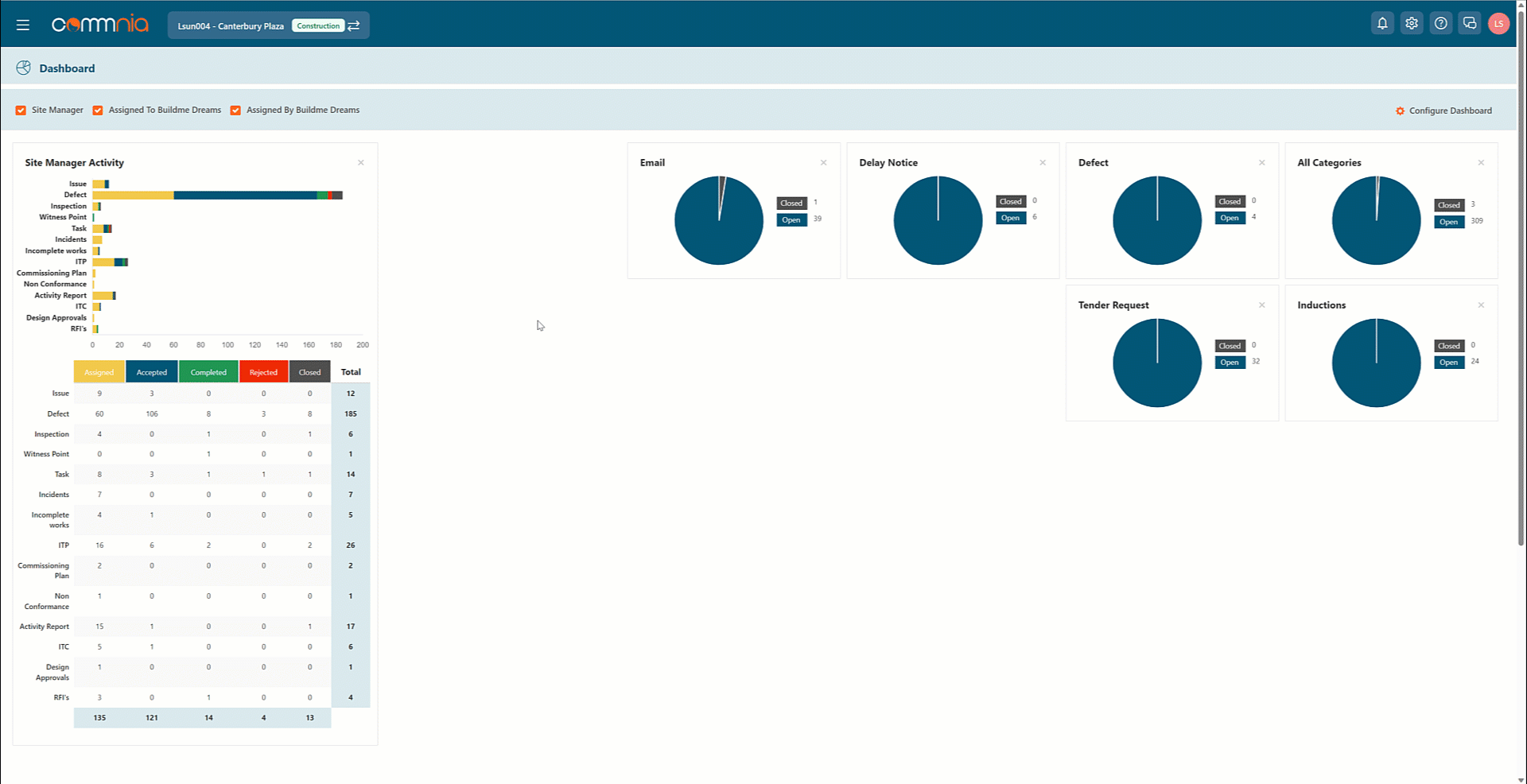 2. Select Documents
You can use the Search bar or Document Register Filter to help you find the files you need quickly.


Select the documents you would like to make changes to and click Options then select
Edit.

If you have Multiple Documents selected, you are able to mass edit using the top section.

1. Select the Aspect
For
of the document you would like to edit, such as
Document Number.
2. Enter the
Part of the Document you Would like to Change
by clicking
Find.
3. Select the Action you would like, this being:
replace with, insert before, insert after, replace before or replace after.
4. Enter the
New description
.
5.
Select the documents
again to confirm the files you would like the changes to be applied.
6.
You will now see your changes on the document(s).
7.
Click
Apply Changes
to save these new details to the document(s).
8. Click
Submit
- you can save to
Selected Documents or Save All Documents
.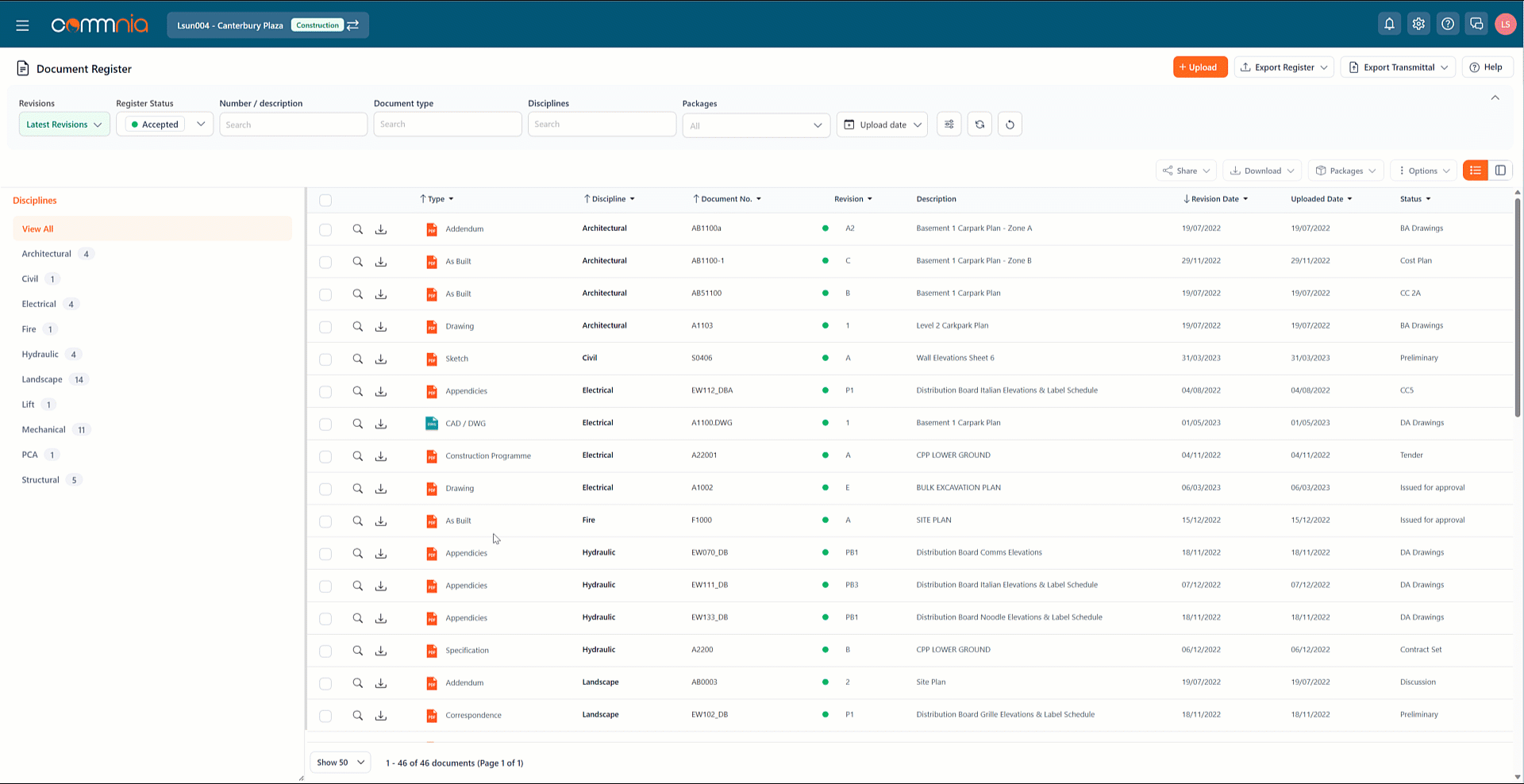 Submit and Notify
this will notify all users who have access to these documents that there has been a change in document details.
You can undo changes made by clicking on the Undo Changes button. Select the field you want to revert to the original values.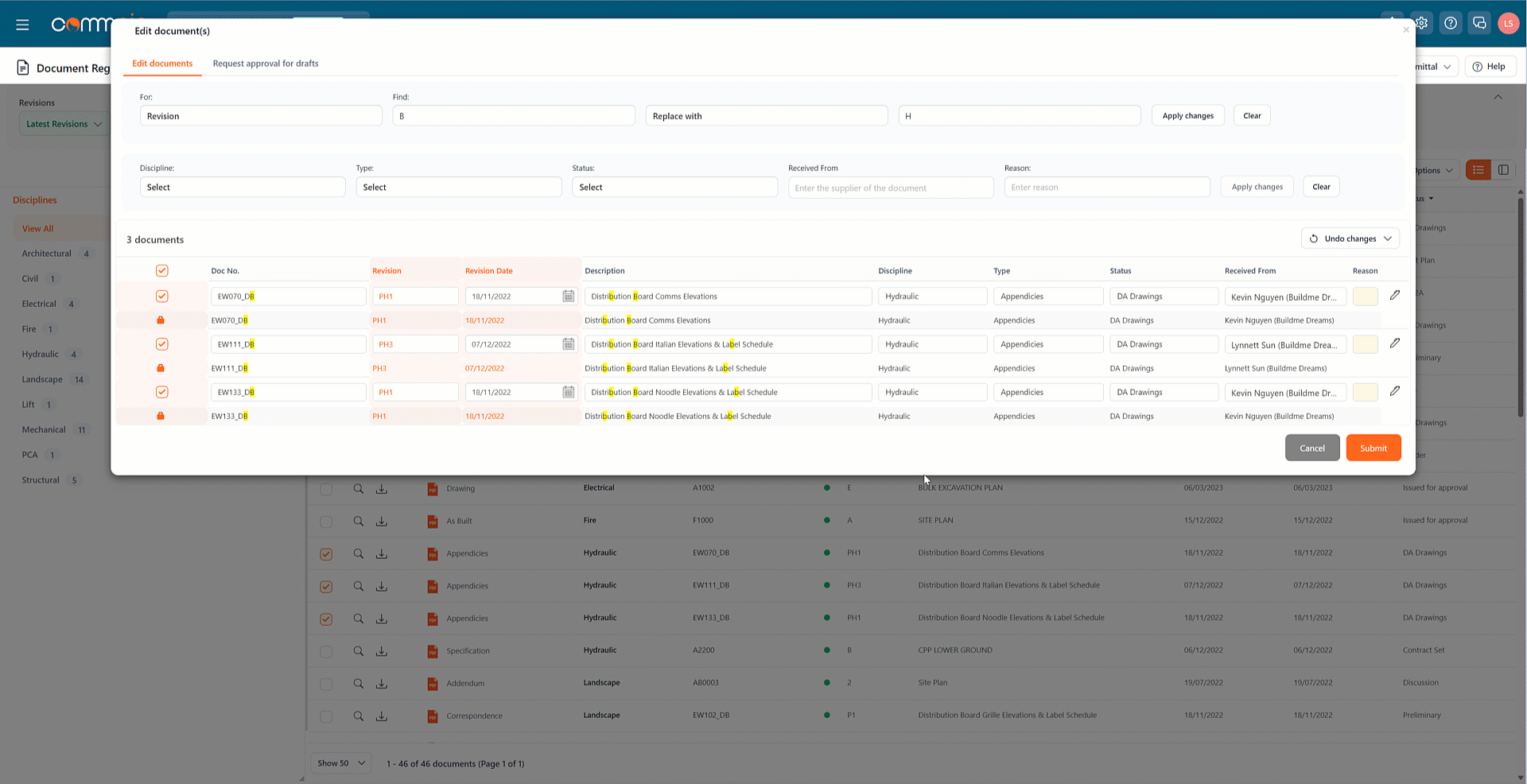 3. Edit Document Details Individually
If you wish to individually edit details, directly change them using the bottom information panel, you can make changes on any field for each document.
For Example:

Change Discipline from the drop-down menu.




Change Revision directly by clicking in the field.






Then click
Submit - you can notify changes.