The Grid rules are a set of instructions that work with Commnia's SmartGrid to help you automate and send of documents faster and to the right people using intelligent automation.
You can populate the documents and the recipients with the SmartGrid and send the results with Transmittals, Tenders and other Correspondence.
1. Navigate to Grid Rules
Navigate to the menu bar icon and click Grid Rules under Operations.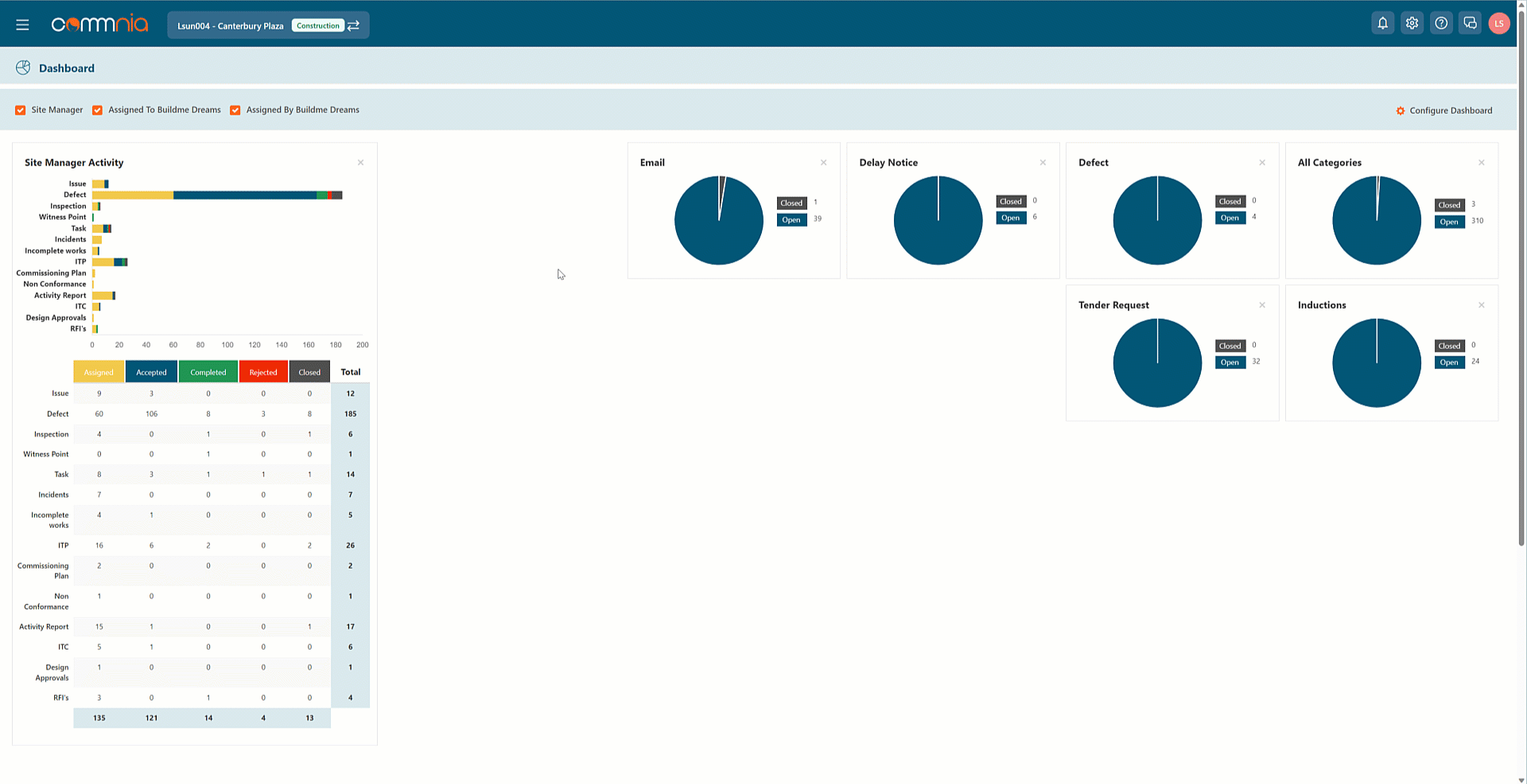 2. Create Grid Rules
You can set up SmartGrid with predefined rules for the system to automatically allocate Documents with Contacts/User Groups.
Please refer to the following fields:


Selecting the document criteria
Select the

Project

.

Prefix

refers to the document standard. e.g. Architectural drawings will be A.

Discipline

refers to the Discipline of the document, e.g. architectural, electrical, structural.




Document Status

refers to why the document is being uploaded, e.g. Tender, Approval Issue, Discussion.

Document Type

refers to what the document is,e.g. drawing, pdf, sketch.

Progress Status

refers to the position the job is in, e.g. pending, discussion, tender, approved.

Selecting the Recipient Criteria,

User Groups

refers to a group of contacts that belong to the project. Examples of a user group include; Site Team, Design or the most commonly used group is the Project Contact List group.

Trade

refers to the field of work, e.g. builder, engineer, fire consultant.
For example;
The rules involve selecting a prefix - If the discipline is Architectural, the Document Type is drawings and the User Groups is the Subcontractors & Design Team any drawings added will automatically be allocated to the subcontractors and design team.
Once you complete the setup for the Grid, you can proceed with applying the rules to your project. You and your team can use the Grid Rules for creating Transmittal, Tenders, Addendum or any other correspondence.