The Trades List is where you create the trades for the automated document distribution and email communication.
1. How to access Trade List
From the main menu, click on Contacts and from the dropdown menu select Trade List.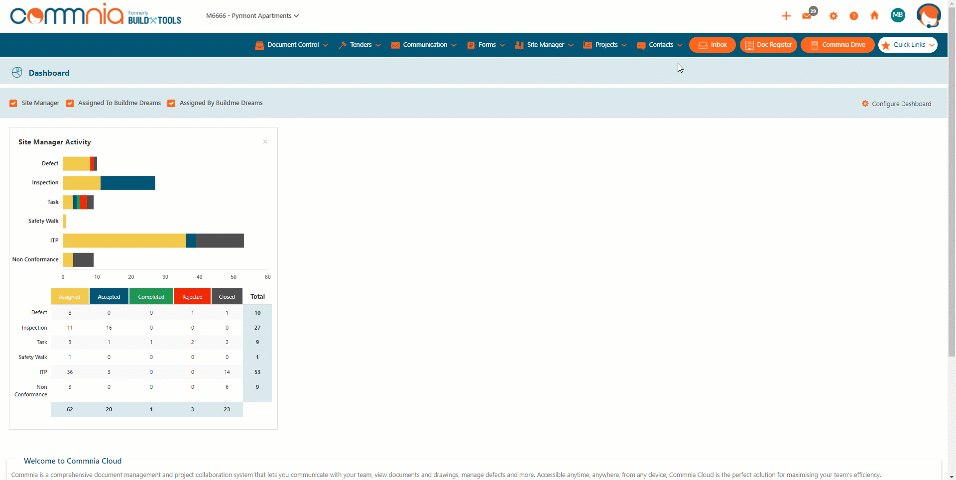 2. Navigate the Trade List
You can Filter the trades listed by Category or Description i.e. builder, client, subcontractor and Floors, Accountant etc.
Each Trade listed displays a menu icon that allows you to Edit the Trade group. You can change the name, code or the category it belongs in.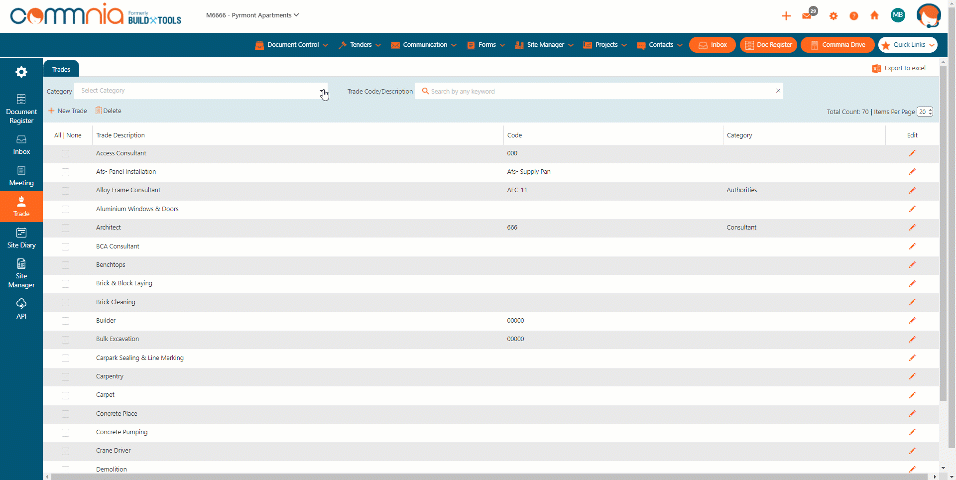 2. Add New Trade
To create a new Trade and associated companies, click on the New Trade button.
Description - Enter the name of your trade
Company Category - This is an optional field
Code - The code field is designed to categorise your trades.
Click on Save to add the Trade.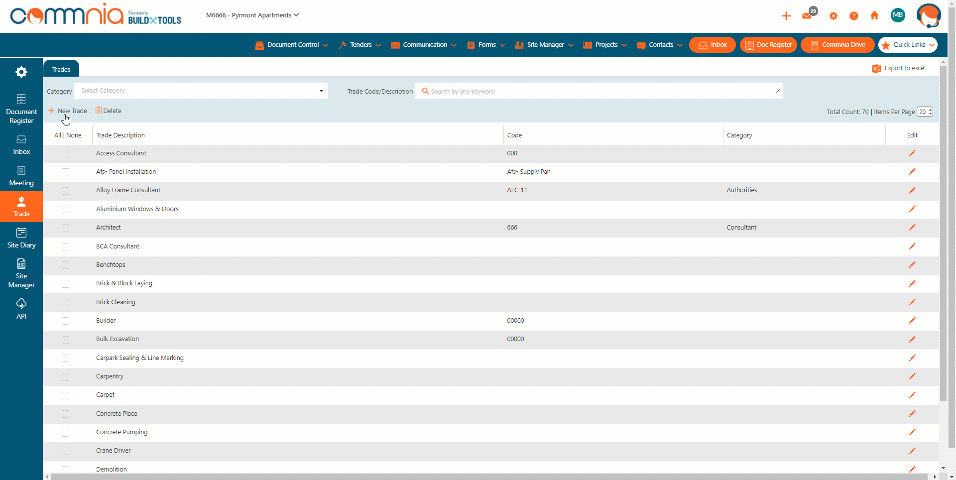 3. Delete Trade
To disable a Trade, select the trade and click on the Trash Icon.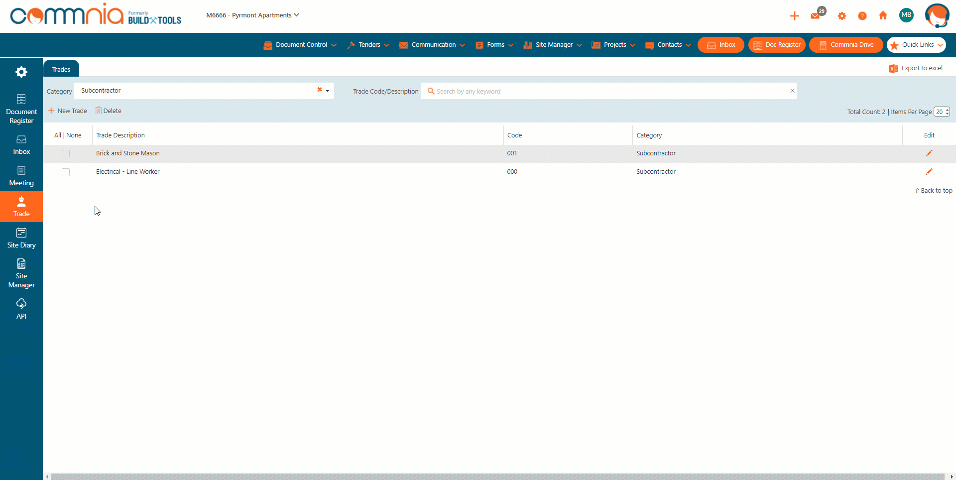 This will not delete the Trade but prevent any future contacts from being classified under this Trade.
4. Export Trade List to Excel
To export your list to Excel click on the Export to Excel icon.