Meeting agendas can be set to stay on track during meetings and organise the meeting minutes accordingly.
1. Navigating to Meeting Templates
From the main menu click Communication from the drop-down list, click on Meeting Templates.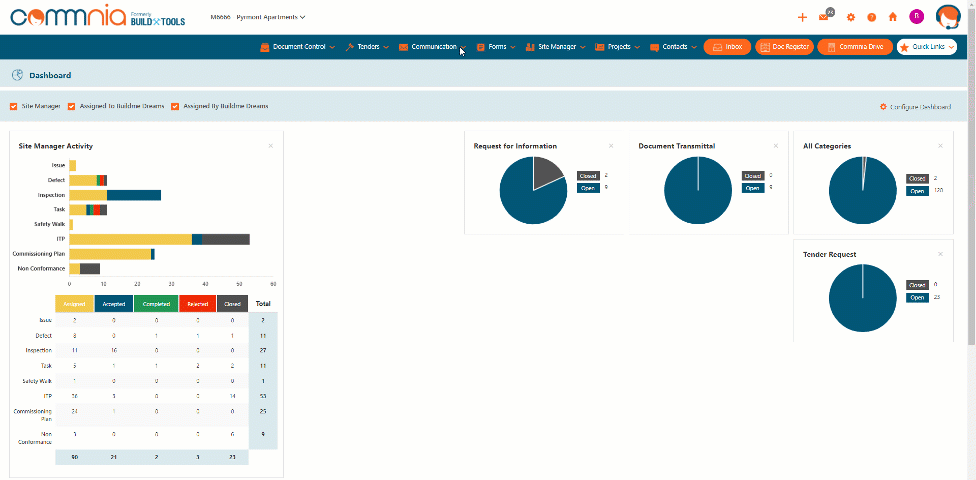 2. Create New Meeting Type

To create a

New

Meeting Type

, click New.




Add the Title of your Meeting Type and Save.




You can add sections by simply filling in the blank template and adding sections.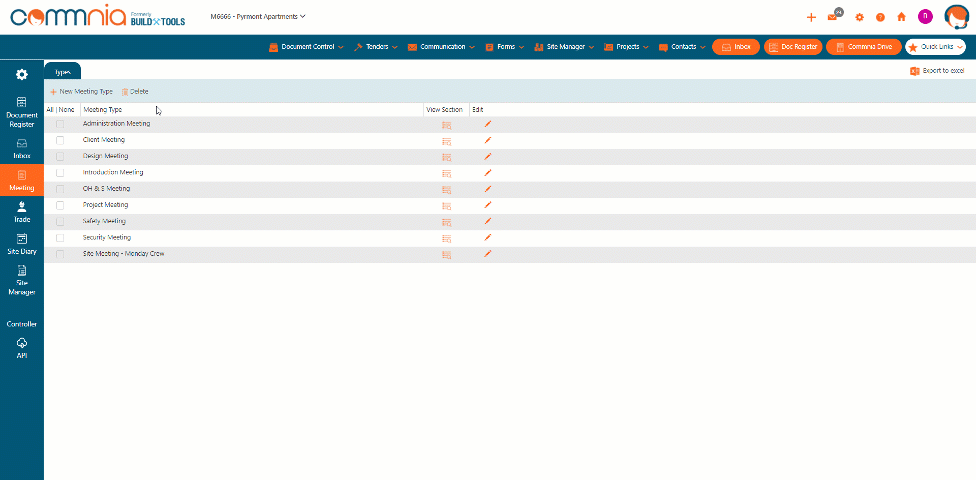 3. Edit Meeting Sections
To edit/add a section to a Meeting Type click on View Section.

1.
You are able to add numbers to order the sections/headings. Click
Save
once you are happy with the changes and the sections will be displayed in their correct order.
2.
To
overwrite/edit existing text
simply click in the description box and
3.
To delete a section from the meeting, click on the
Delete
icon.
4.
To add a section, click on
Add Section
and a blank row will appear for you to fill in details.
5.
Once you are happy with the changes, click
Save
.