How to Sign Out Site Visitors via Site Diary
To Sign Out visitors that checked in to the Site using Commnia QR Code, follow these steps:

1. Navigate to the menu bar icon and click Site Diary under Quality + Safety.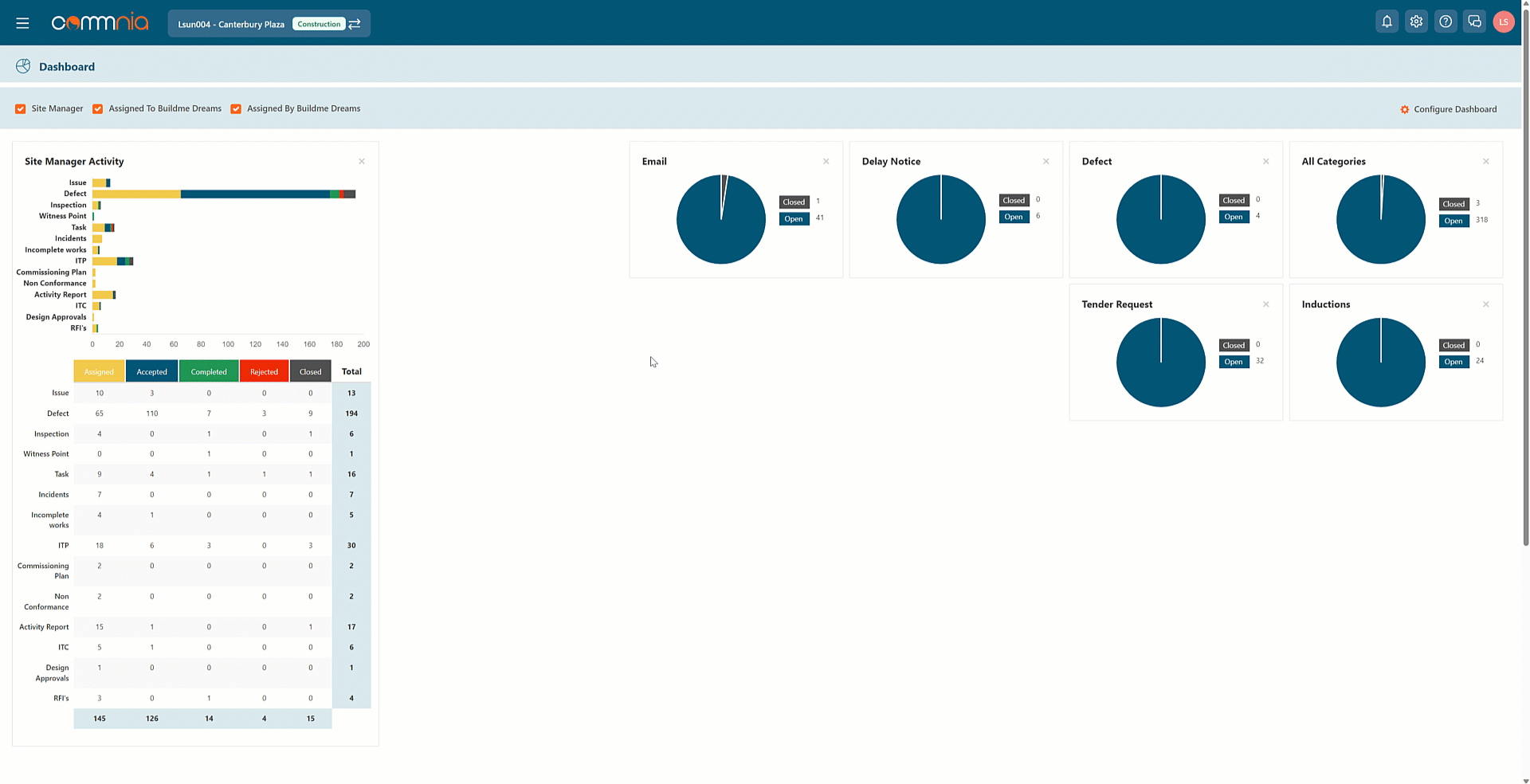 2. Select the site diary entry from the list - to
narrow the scope of a search you can use the filter options available.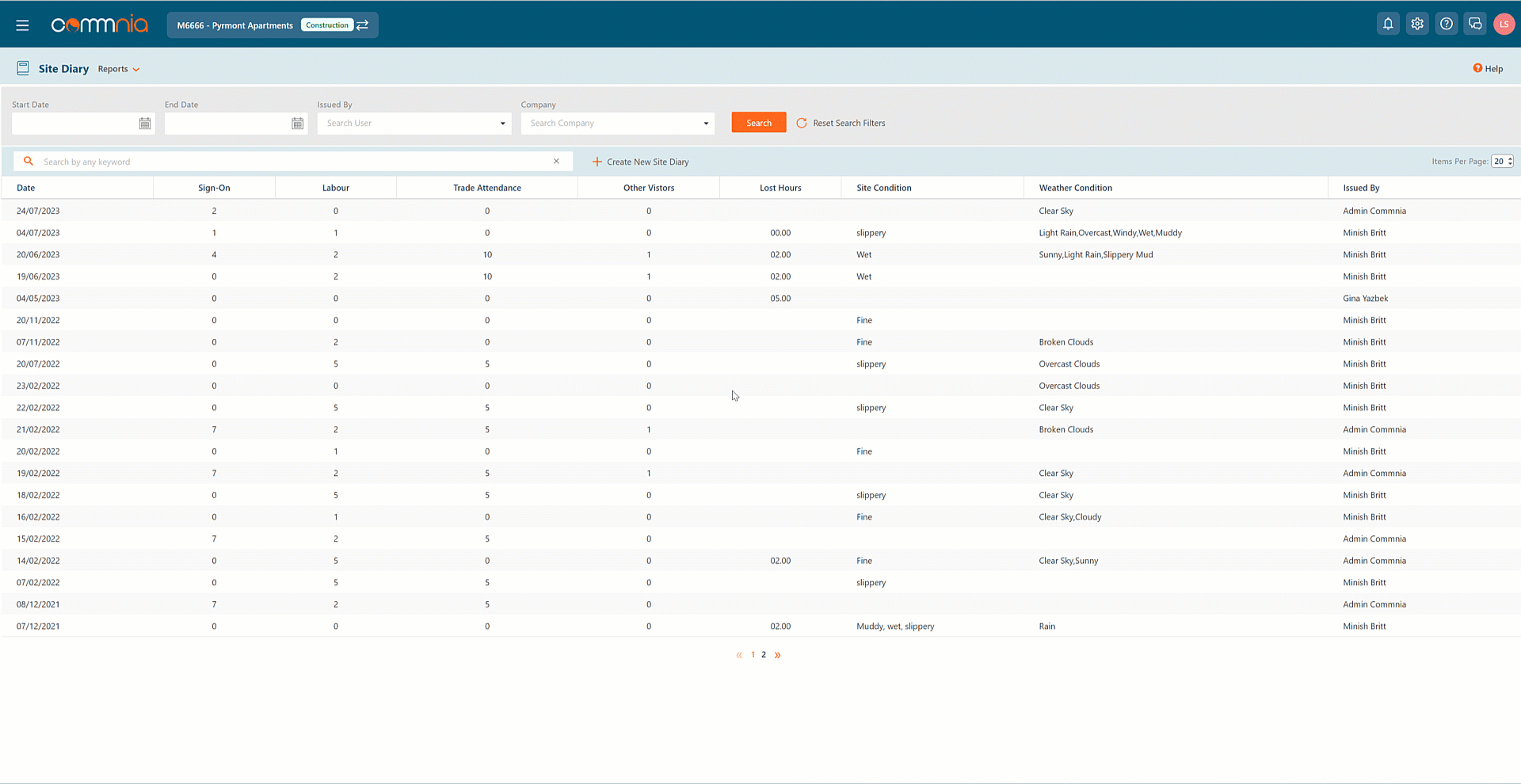 3. Click on Sign- On History Tab to see the list of visitors.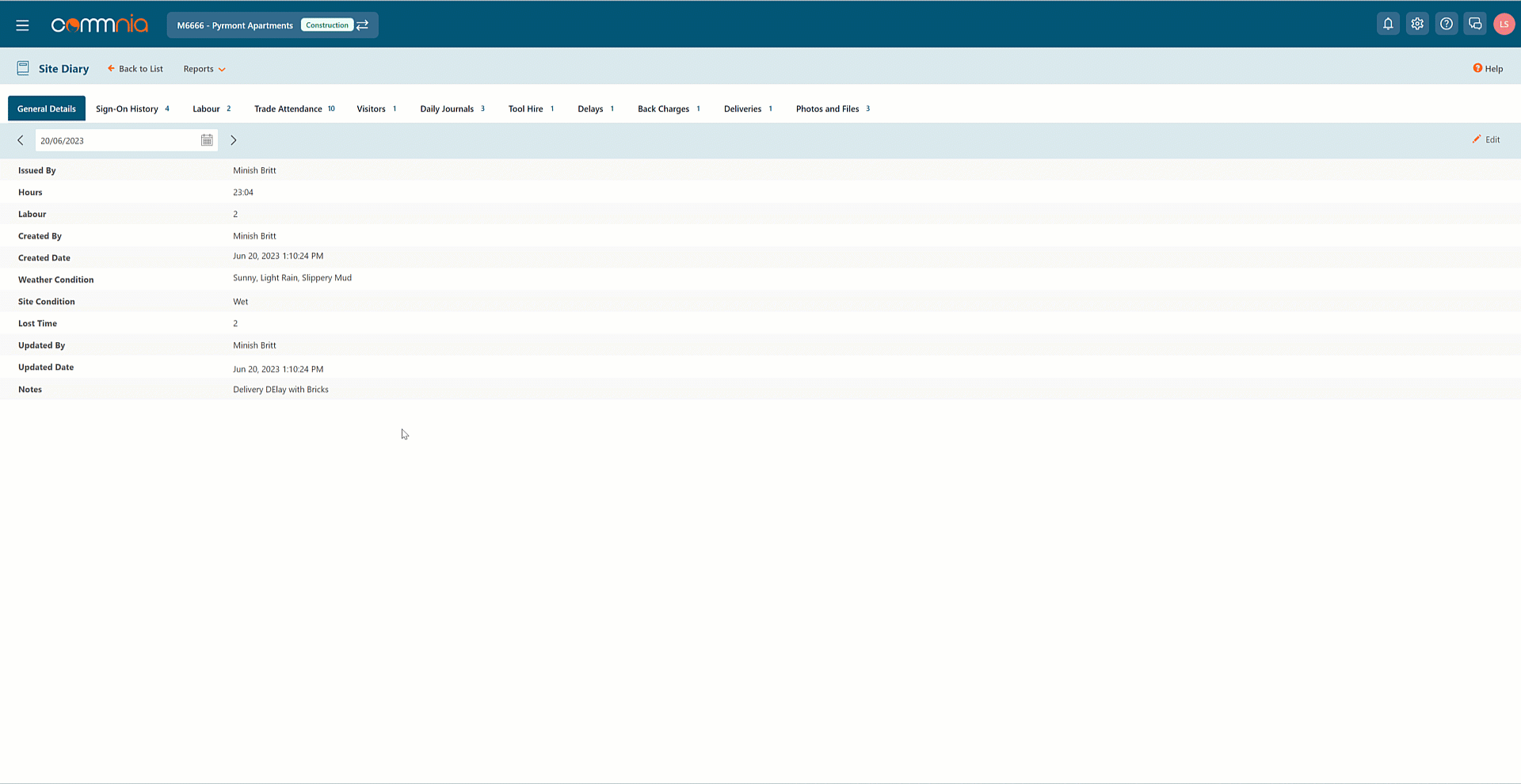 Select the Users

you'd like to modify by clicking on the relative checkbox or clicking on the select all checkbox.


Click on the

Sign Out

button.

From here you can manually update any of the fields.

Click Sign Out Selected to update Site Diary.

4. To
mass update,
select users/
select all
and click on
Sign Out.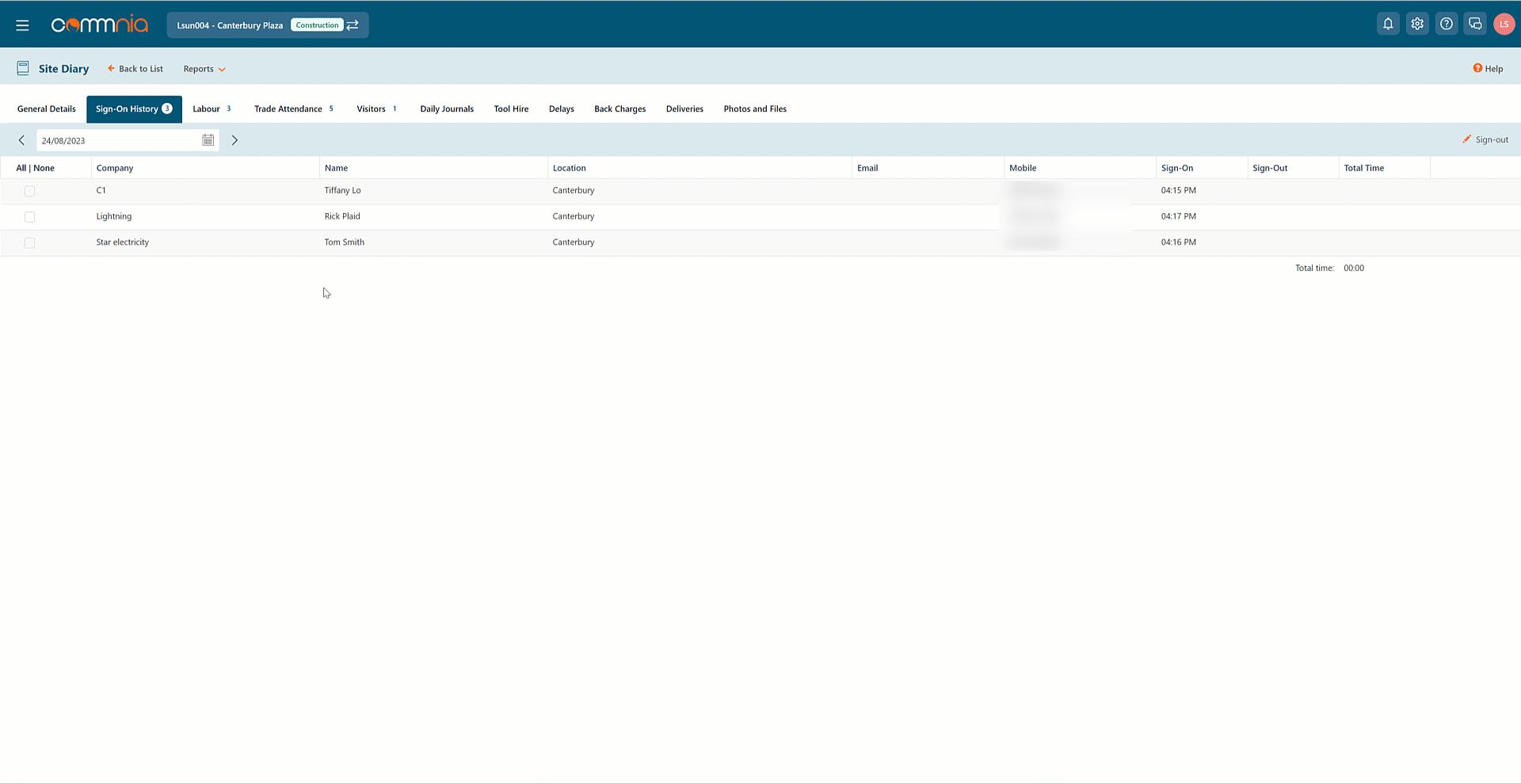 In this case, we will update the sign out time for all site visitors to 6:00 pm.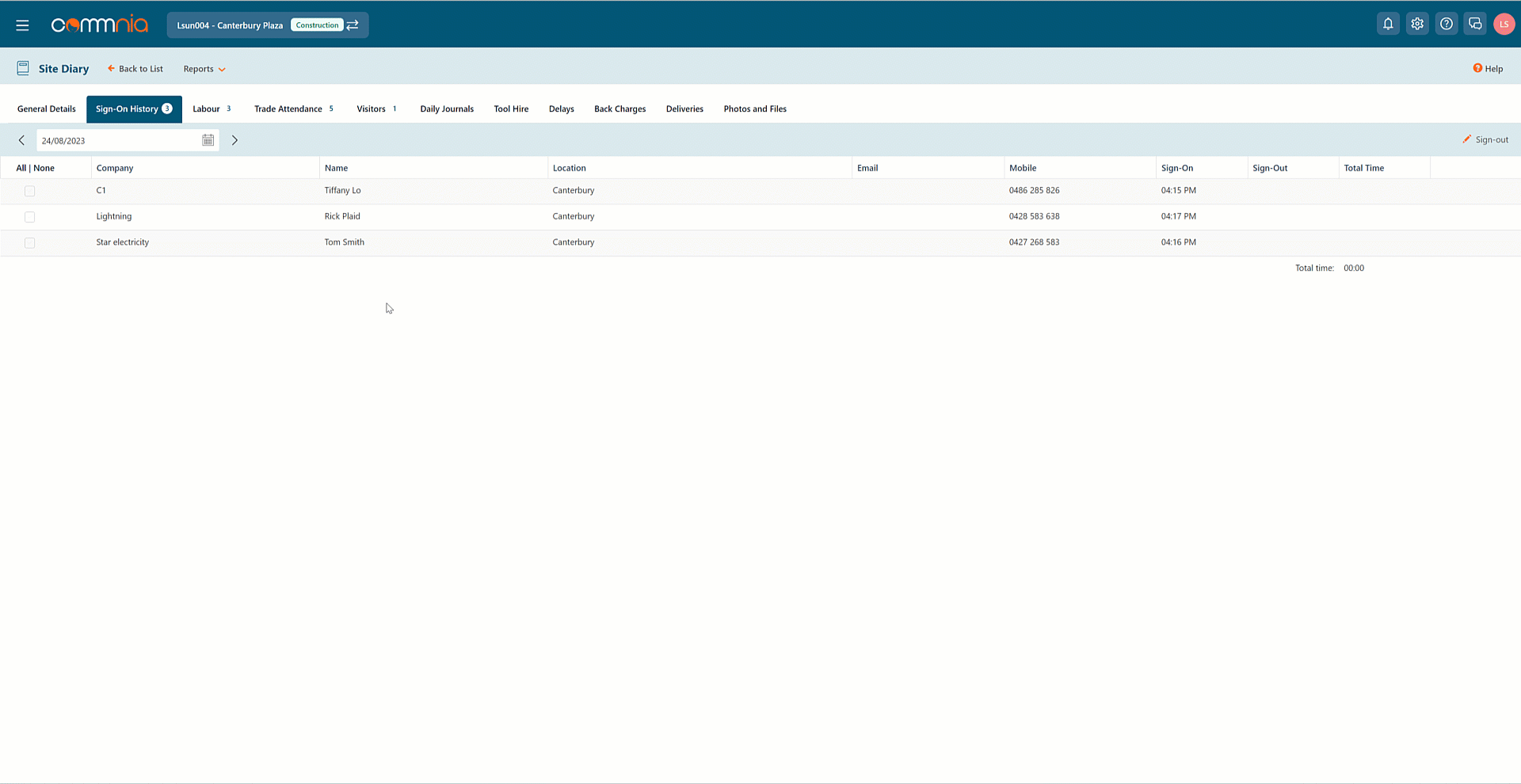 In the Time section, enter the sign out time of 6:00 pm and click

Copy to Selected

.



Select All

Copy to Selected.


Click on

Sign Out Selected

to update the Site Diary.
Related Articles

Site Sign On with QR Code

To help you with contactless, fast and accurate electronic visitor record-keeping on your site, Commnia has introduced a QR Code generator - you can create a unique QR code for each building site or a unique QR code for multiple locations on the same ...

New Site Diary Entry

Commnia Site Diaries allow internal users to log data based on progress and conditions on the building site. Data can be logged progressively throughout the day on-site by any user with access via your mobile device. 1. Accessing Your Site Diary ...

Automate Inductions with QR Code Sign-On

Elevate induction processes with Commnia's QR code sign-on automation. Enhance onboarding by seamlessly integrating QR code registration with automated inductions, resulting in heightened efficiency and a seamless experience for new employees and ...

Create QR Code for Site Manager Locations on Desktop

Creating QR Code Locations ensures all related work items and documents are stored into one location for easy access. Please note QR code locations can be created for New Site Manager items. For all existing Site Manager items, please follow this ...

How to Share Document Register Files with QR Code

The QR code and link will only be available to users that already have access to the folders in Commnia Drive. Navigate to the menu bar icon and click Document Register under Document Control. Navigate to the files, you wish to create a QR Code/Link. ...