How to change user permissions in Commnia

The following article applies to internal users only
To change the permissions for an internal user, follow the steps below.
1. Open the users and groups page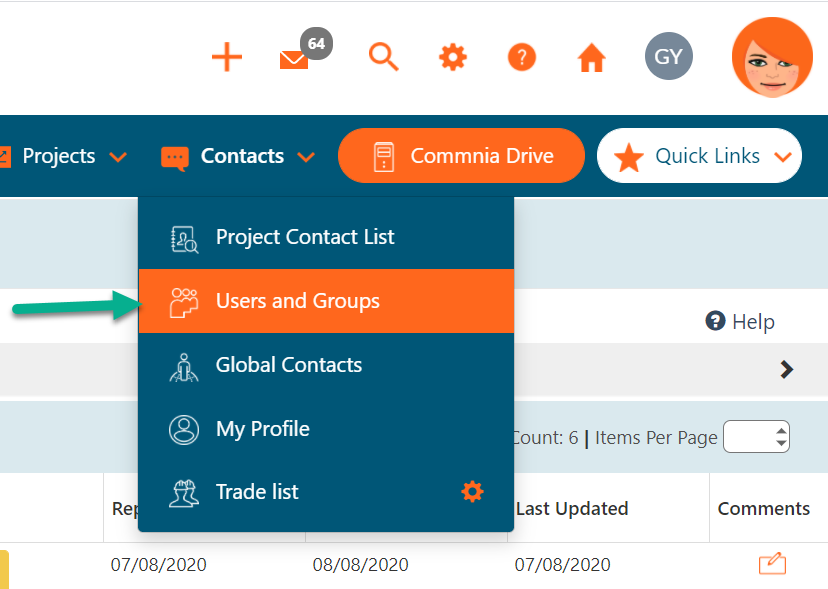 2. Filter all the internal users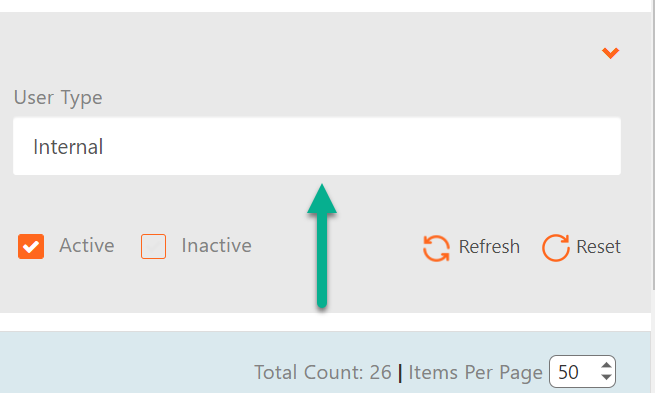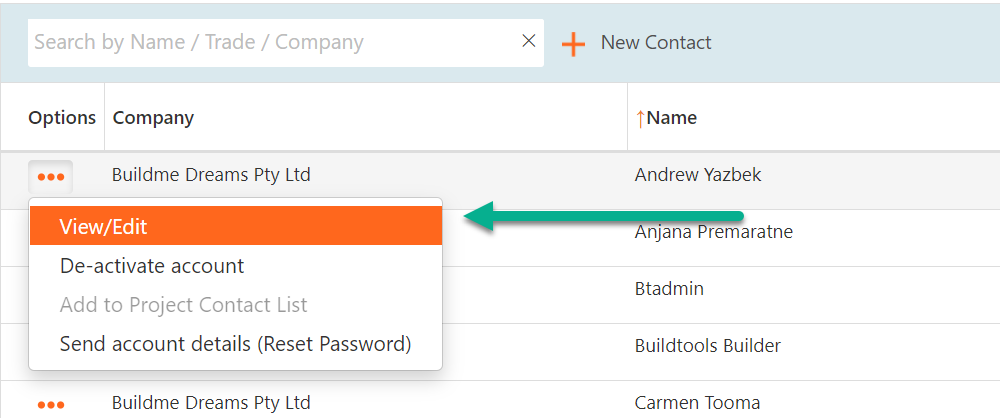 Related Articles

Users and Groups (Distribution Lists)

User Groups in Commnia are designed to speed up Commnia's core functions and communicate with a collection of contacts all at once if need be. Some of the most popular groups include: Project Contact List Design Team Site Team 1. Access Users and ...

Create a New Contact | User Account

Follow the steps to create a new user account with Commnia. Only System Administrators can create new internal user accounts. To see who is a system administrator by company - click here. 1. Log in to your Commnia account. 2. From the menu bar, click ...

Export Project Contact List and Groups to Excel or PDF

To export your entire contact list to Excel you need to have access to our legacy Buildtools software. Click here to view the relevant article. 1. Access Contact List Login to your Commnia account and select your project. From the main menu Select ...

How to Activate a User Account

Users and Groups function allows you to view, edit, deactivate and re-activate contacts from your Company. 1. Navigate to Users and Groups From the main menu, click on Contacts and from the dropdown menu select Users and Groups. 2. Activate a User ...

Add Users to Project Contact List from the Inbox

This article will cover what to do if you are composing an email but the contact isn't listed in the Project Contact List for you to add as a recipient. You can add the person to the Project Contact List without getting out of your email. ​ 1. ...