From the Document Control Panel, you can create and manage Document Status categories used when uploading new documents to the Document Register.

Only Administrators can create and modify categories in Control Panel.
1. Access Document Status Settings

From Commnia main menu, click on Document Control and Document Status.

You will be taken to the Document Register Control Panel Section.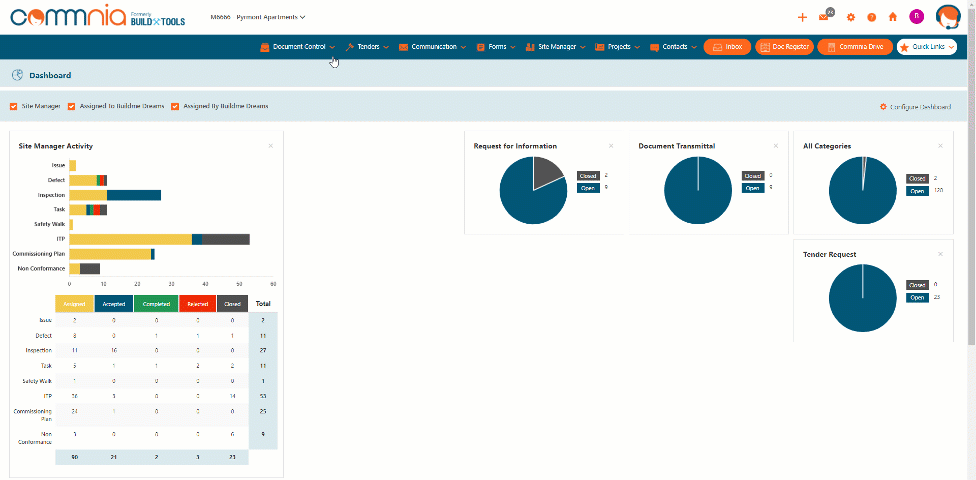 2. Create and Edit Document Status Categories

Click on the New Status button.

Scroll to the bottom of the screen, Enter the new Type name and click Save.

​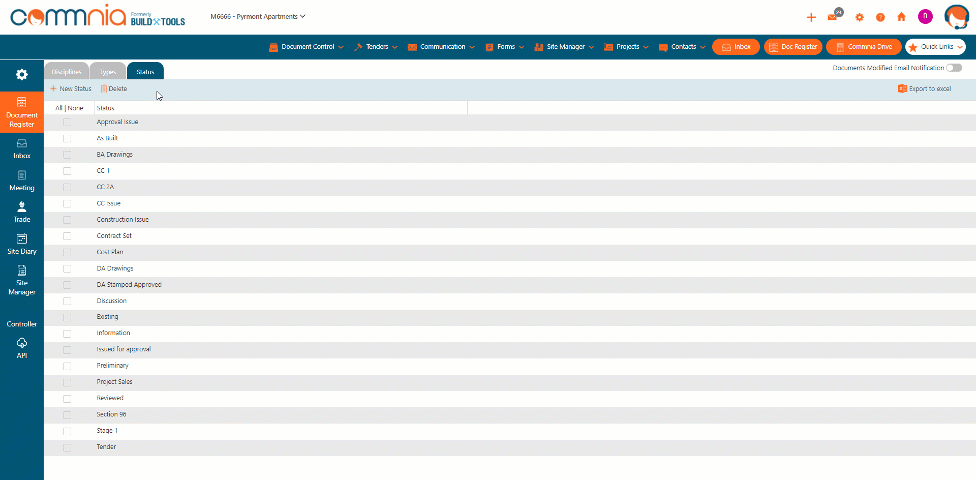 3. Delete a Category

To Disable a Category, click on the category and then the Trash Icon.


Note that this will not delete the Status, but prevent any future entries from being classified under this category.