Commnia allows you to create My Project List which serves as a favourites list in that it works the same way as a bookmark list. You can add your most-used projects to a list for easy access.

1. Accessing the Project List
From the main menu, select Projects and click on Create My Project List.
Click on the All Projects tab, it will open with a list of all your projects.
Select the project(s) you would like to add to the list by ticking the checkbox next to the project code.

Once you have selected your project(s) click on

Options

.

Click

Save to My Projects

from the drop-down menu.
The list will now be available in the My Projects tab.
If you want to remove a project from your favourite list.
Click on the checkbox next to the project code and then click on the x icon Remove from List.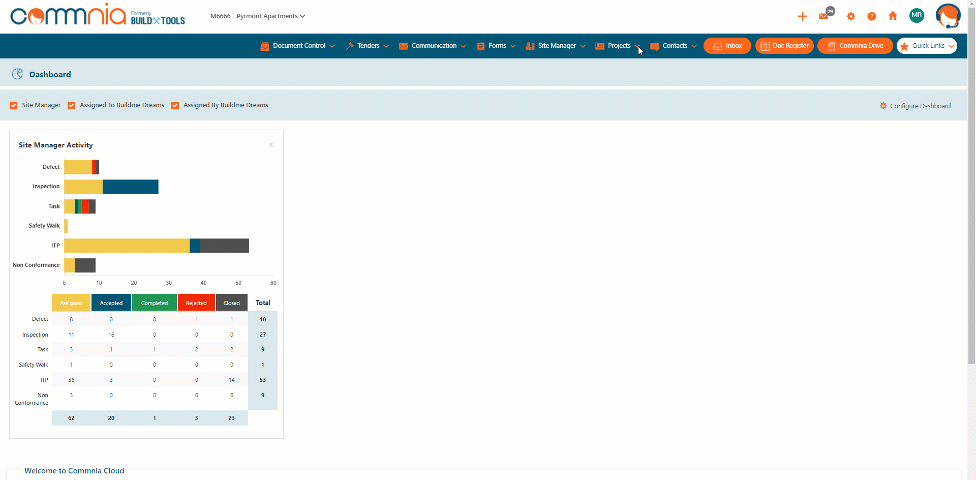 ​
3. Applying My Project List
You can now use the My Project list as a filter in the main menu.
Click on Project Status Filter, from the dropdown menu select My Project List.
When you want to select a project to work on now only your favourite list will be available for selection saving you time finding the most commonly used project.
You can clear the filter any time, by clicking on the x icon.